Kids fighting with friends

Canada
January 8, 2009 8:18am CST
Do your kids contantly fight with there friends. My eight year old has been complaining about her best friend recently and then yesterday afterschool she comes home and wants her to come over for a bit. I said yes because I just don't know anymore what to do! She is always saying what this girl does and says and she says she is very bossy and sometimes very mean and then she turns around and invites her over....Well anyways do your kids do this as well.
6 responses


• Canada
9 Jan 09
Well that is good to know....I seem to remember fighting with my friends alot but not then changing my mind and inviting them over....Oh well thanks

• United States
8 Jan 09

I have a five year old son that really does not get into too many spats with other kids. I think that it is probably normal for your eight year old to have these problems. She'll grow out of it just like a lot of kids do. They fight and then they make up. Until later when another arguments erupts!


• Canada
8 Jan 09
yeah I guess so...she just gets soooo upset when her friend hurts her and then turns around and invites her over! she is very sensitive too!!!And maybe a little of a drama queen

• China
9 Jan 09
My son is 2 years old and he has never fight with others till now. In fact he is timid. I do not sure he will not fight with others when he's older. I think fight among children is general. I believe they can resolve by themselves. The most important thing we adult can do is being fair to your child and other child.

• United States
8 Jan 09
My daughter is 4 and goes to Pre-K with 4 and 5 year olds....it started like the first week of school for her. She will come home saying so and so is my friend and so and so is not my friend now. Or so and so won't play with me today. I taught 1st grade before I had my kids and saw it so much with girls especially. One incident was the parents making it worse by talking bad about he girls and their parents. Kids pick up on that so I just try to say if she doesn't want to play with you then there are 12 other kids in the class to play with. You can be friends with more than one. I know this probably won't help in your situation but just know it happens and it is starting earlier and earlier. I think we as parents make our kids out to be the greatest and when they get with other who also think they are the greatest then there is going to be a power struggle.

• Philippines
10 Aug 11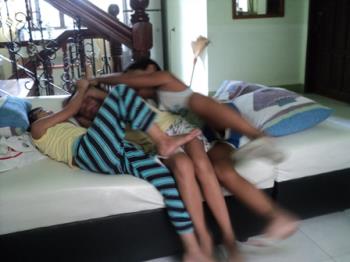 It is but normal for children to fight with each other. I think this is all part of growing up. However, if a child fights with friends very often then there could be something wrong. It is either she does not really know how to get along or the other way around.