what is you plan for your future?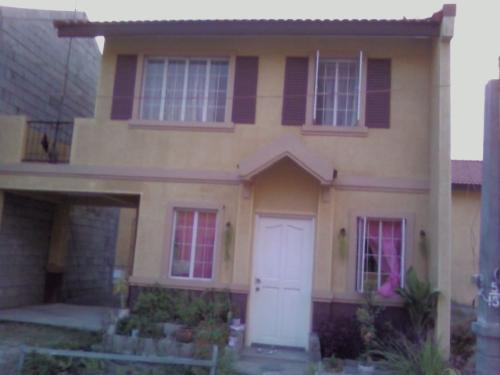 South Korea
January 10, 2009 12:06am CST
i just want to live in a simple way of life, as long as i can make my kids stable and for sure i have to make more savings or investment for my kids...i get an educational insurance for them,and a health insurance for me and my husband. so that i dont have to worry about the future..how about you guys, what is your plans for the future? or how do you prepare for it?plz.share
8 responses

• China
10 Jan 09

Hello marketing friend. It is considerate and thoughtful of you to have got everything ready for your future life. I am glad to tell you that my wife and I have also had those prepared. We have bought health insurance for our family and we pay for our retirement pension every year so that we can get retirement pension when we reach the retirement age. We have also bought for our son a kind of insurance called lifelong happiness insurance. He will also get his retirement pension when he reaches sixty. We are very happy for what we have done to make life easier. Enjoy yourself, friend.

• South Korea
10 Jan 09
that was great my friend,yes everyone must think of the future ..good luck n have a nice day

• China
11 Jan 09
I appreciate the best response very much. Thank you so much for it. Have a bright and brilliant future, dear marketing friend.

• United Kingdom
11 Jan 09
I want my own place, I am far too independent to live with others, I need my freedom and to come and go as I please and to be able to relax and do as I want in my own home with no one intruding on my privacy. That is my main aim in life. I also want to get back to work obviously to pay for my home. Even if it's rented as long as I live alone. I also want to travel to New Zealand and Sweden these two countries interest me greatly and I hope that I get to see both countries in my lifetime, it will be expensive but I guess if you want to do something bad enough your dream will eventually come true.

• China
10 Jan 09
I WANT TO HAVE SUCH KIND OF LIFE IN MY FUTURE: a nice husband who cares about me,loves me, supports me when i want to do want i want. a good job, i like to do the things i want

• India
10 Jan 09
as i am young person my dreams are something like this i want to become a rich person and want to marry a beautifull gal and also want to take her for a honey moon trip and then i need lot of money for my regular life so that i can give her lots dress material lot of jewellers


• Philippines
10 Jan 09
I hope that everything will be fine in your future and may God continue to bless you and your family.Having a goal for future will make us enjoy more of life.

I just graduated last year with a course of Bachelor in Secondary Education. I have my boyfriend and we are on our relationship for more than a year now.We are on a long distance relationship and it was yesterday that we talk about our future. We are planning to get married someday and have kids.As of now, he is working so hard to save money so he can travel here to visit me and my family.While he is working in other country, I am also looking for a job here in Philippines.I must first have my experience in teaching here for at least 2 years so I can work on their country as a teacher also.He will also help me in processing my papers so I can get a work visa.We have so many good plans for our future and we will patiently wait for those dreams to be realize someday.As of now, I will just concentrate on looking for a teaching position. I want to help also my family and support my younger sister in her studies. I am planning to get a part time job also as a tutor so it can augment the income.I know that if we just trust God completely and have faith in ourselves, we can make it on the future.Happy mylotting


• South Korea
10 Jan 09
hi annierose, yes your dreams will come true , trust GOD. when i was younger i thought that life is too far for me, but planning your future and let GOD be your guide..its good to have a boyfriend who can help you find job abroad yes being a tutor is one way to have an experience..wish you all the luck..have a nice day

• China
10 Jan 09
For right now,i have no actual plans for my future.Cause i just graduated from colleage.But i have some fantastic dreams which always apprear in daytime,seems like daydream.Haha,,,

• South Korea
10 Jan 09
well..just make your dream comes true..not by daydreaming

have a nice day

• Philippines
10 Jan 09
We both have the same plan dear marketing. Simple living, having the right stuff for the future so i don't have to worry about it. And also i want to be a millionaire. A secret millionaire one, so could still live the simple life though. And I want to fund charities, as much charities as i can.

• South Korea
10 Jan 09
that was great winieann go for it...have a nice day