what discussions do you hit

United States
January 10, 2009 8:54am CST
When you go on mylot, there are many choices of discussions such as hot, recent,today's top. Which ones do you prefer? I almost hit new, even after I finish asking this, I'll hit new. I figure the one's like reent or hot, they've already got answers. Every now and then, I'l go on the no responses too. I feel bad if someone starts a discussion and no one responds to it.
4 responses

• United States
10 Jan 09

I am the same way as you are,I go to New,Friends Started and No Responses. Do you check on your own discussions by hitting Started or Responded? I find it such a pain,I'd rather open a separate window from my email

• United States
10 Jan 09
For me, it will often depend on the mood I am in, and what type of discussions might be there as well. A lot of times, I have been known to go thru either the New discussions my friends have started or the Discussions that are on the main page when you open your myLot page, and then go from there as well.

• Malaysia
10 Jan 09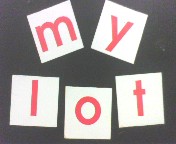 I always have a bunch of discussion email notification in my inbox. So I have to complete done those my friends' posted discussion. Once finished, then I look for new discussion like yours at this time. OK - I will choose for "myLot" topic discussion as my priority, if found none I will look for 'life' discussion.

• United States
10 Jan 09
I too usually go to new discussions first. Then I will go to discussions by my friends. I like to support my friends discussions, if I have something to add to them or if they are relevent to me. I will then go to no responses, because like you, I feel badly for those that have started a discussion and no one else has replied to it.