random thoughts

United States
5 responses

• United States
9 Nov 06
Random thoughts, huh? I'm pretty good at this random thing. Right now, I'm realizing that it is almost 1:30 a.m., the kids are asleep, going to be up by 8:30 and I'm NOT tired. I'm not going to be in very good shape tomorrow.

• United States
9 Nov 06
i am in the same boat as you. its 2:22 am here, baby will be up by no later than 9. luckily my boyfriend is off work and he can help me out. im taking a nap sometime tomorrow ;)

• India
9 Nov 06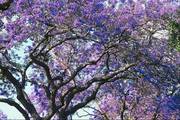 now i was just thinking about mylot. it is very difficult do earn a good money in molot i think. what u have to say about it.

• United States
9 Nov 06
im still checking out how to earn here. i took a few days break from the site. i am back to see if i can really make the 10 dollar mark to see if they pay.

• United States
9 Nov 06
I'm extremely hungry and i am always eating. funnny thing is i only weigh 105lbs. i guess i keep my metabolism going strong:]

• United States
9 Nov 06
i am always hungry as well. i have a high metabolism, but its slowed down as i got older. i am also not as active as i used to be.

• United States
9 Nov 06
Boy. you leave things open, don't you. I tend to think about several things at once, in a kind of round-robin way. I love the beautiful cat you use for an avitar. I'm watching some tv that is talking a lot about makeovers and hit a site asking about whether woman age well. I'm thinking anyone can look good if they like themselves. I'm reading a fantasy book when my connection slows down or I have to reconnect. I'm looking forward to family get-togethers at Thanksgiving and Christmas.I'm want to see if anyone has made comments on my responses to other people's threads. I'm trying to think of good subjects for new discussions that someone hasn't already started.

• United States
9 Nov 06
wow.. thats alot going on there. that is my kitty who likes to sit in the sink for some odd reason. do you find it hard to sleep at night thinking about all that? i would. my mind would be racing to the point where i couldn't sleep.