The Importance of Using ABC Spell Check

United States
January 11, 2009 7:09pm CST
Since I have become active in the My Lot community I have noticed that their are an awful lot of misspelling and grammatical errors. Although this is not a writing community that represents the best of journalism, it is still very important to write clearly and concise points of view. I just recently wrote a discussion on Donovan McNabb - and wouldn't you know, the very first time that I did not use my ABC Spellchecker I made my very first spelling error. None of us are perfect when it comes to writing, even the most trained and seasoned writer make many spelling errors, this is why it is essential to have ABC Spell Checker on your tool-bar. If you do not have it, then this may be the time to re-think of the importance it bears on your writing life.
9 responses

• United States
12 Jan 09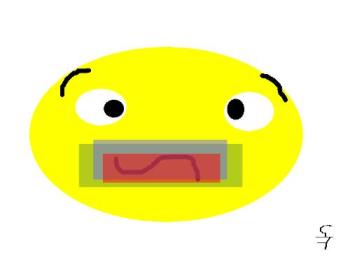 Much of the grammar and spelling snafus can be blamed on the fact that many people in the MyLot community are not native English speakers. They are speakers of English as a second, third, maybe even fourth language. * Some, like me, are disabled in some way. I am Autistic. Disabilities can play fast and loose with grammar and spelling of a complicated language like English which was never designed for writing. English is a hodgepodge of Latin and other European languages mashed together like a verbal fruitcake.

• United States
12 Jan 09
"verbal Fruitcake" nice I like that alot lol lol

• United States
12 Jan 09
Many of these facts you point out are absolutely true, I feel that everyone should use ABC Spell Checker. You can use this tool to correct any words that have been incorrectly spelled, it can be used on any web-page that you visit, that is why it is an essential tool for writers. Oh, and by the way - bad eye candy is never pleasing to the reader.

• United States
19 Jan 09
Thanks for best answer!


• United States
12 Jan 09
I am a bad speller and always have been lol I dont like useing periods and such but I get my point across it is called "MY"lot and well that is just part of who I am most ppl understand what Iam saying lol I am ok with that I mean I dont use no spell checker as you can tell lol but like I said you know what I mean its not like I miss spell every word just some and most of the time its because my fingers cant keep up with my thoughts and well I just got back and change it lazy lol lol but I am gonna keep on posting on mylot and I am sorry I am a bed speller Happy mylotting May the spelling force be with you

• United States
12 Jan 09
Thanks everyone for commenting on this discussion forum.


• United States
12 Jan 09
Any writing is learning to perfect what we do.


• Australia
12 Jan 09
i use firefox as my browser and it already has a spell check function on it... and you are right... it is really very helpful for me because sometimes i also make spelling mistakes and nobody is perfect... as for the grammar, i just try my very best not to make a mistake... take care and have a nice day...

• United States
12 Jan 09
I wish everyone would use spell check, I get so many emails with a ton of words that are not spelled correctly, its very annoying to me for some reason.

• India
12 Jan 09
Hi powermannx,I had use spell checker, In my lot spell checker must and should, why because i don't no more spelling of words that's i want to need, I think spell checker only check spell of words only not sentences. Have a nice day. Happy myloting.

•
12 Jan 09
Line 1: "My Lot" should be "MyLot", "their" should be "there", "misspelling" should be plural. And so on.

Spellcheckers are good, but they won't spot most of the errors in a piece of text, as your post shows - and mine probably will, too, unless I'm really, really careful before I post it!

Personally, I find spellcheckers more of a hindrance than a help: they have an annoying tendency to be in US English (which isn't English - it's American), don't know about a third of the words I use and seem determined to eradicate all proper usage of "its" by inserting apostrophes where they're not needed. Still, every extra bit of spellchecking helps, I suppose. I'll stick to my trusty editor friends on anything important, though!

• United States
12 Jan 09
You are indeed a keen person of observation, you found the errors I intentionally put into this forum discussion, it was used as a ploy to engage the senses. Thanks for being so observant on a pertinent issue, I do believe that if any one person engages any form of content, spelling and grammatical language plays an important and vital role in the world of constant communication.