how about your local weather now?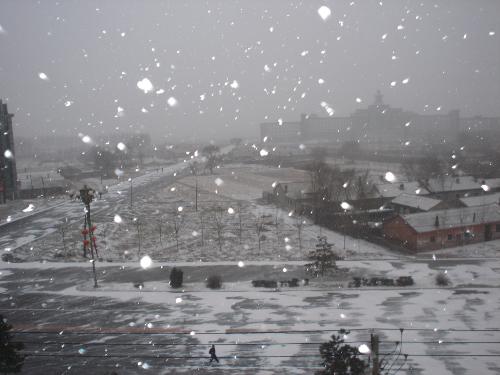 China
January 13, 2009 8:25pm CST
my spirit recently so bad,society economy no good,our side weather also so cold,i feel this year weather much cold than last year,almost every 2-3 days snowing,how about your local weather?also snowing?share to your experience.....
7 responses

• Australia
14 Jan 09
It's Summer gere (Sydney, Australia ) and it's hot, very very hot.In the last few weeks we've had some of the hottest days in many years. It was so bad yesterday, I think I got a heat headacke, which is really unusual for me.

• China
14 Jan 09
weather is hot,i like hot weather,i will be frozen with snow here,i hope hot weather....


• United States
14 Jan 09
Hi machel! Today was a great day here in our town. It was sunny and not that cold because it was up to 49 degrees today. It has been a week already that there's no snow here which is really great! Road aren't slicky anymore but I know snow is on its way again...

• China
14 Jan 09
great,i really want move to your city live now.....haha........

• United States
14 Jan 09
Well here in California - we have had Santa Ana winds for the past 6 days! If you dn't know what those are... they are torential high speed winds - up to 100 mph easy. ANd the wind litteraly blows so hard for so long, it literally uproots trees all over town! Cars and trucks are blown off the freeways, shuts down power and we go without electicity for days. Don't have them all the time - usualy fall and spring, but so far this winter, we have had them 3 times already! But we seldom know exactly the weather for a day - but safe to say, you wear a sweater in the morning, take it off in the afternoon and put it back on toward evening... unless you need a coat!

• United States
14 Jan 09
Forgot to mention - the earthquakes - had on just last week - 4.9 http://www.mylot.com/w/discussions/1866347.aspx and another serious one about 6 weeks ago. Never know when those babies are gonna come rockin' and rollin' or if they will be shakers,rollers or jolts! Or the massive wild fires we have - we are on Red Flag alerts now due to the Santa Ana winds and the dry air. Who ever said California was boring!?!?!

• Canada
14 Jan 09
the weather here is not good. there is a big snow storm right now and i'm not looking forward to getting up earlier than usual to go out and shovel my way out so i can go to work in the morning

• Philippines
14 Jan 09
We too have experience a very rainy 5 straight days here in the other side of the world, The Philippines, I've been wearing my jackets on the whole day and bringing my umbrella with me, a hot soup and lots of blankets keep my warm in the evening. Too bad, there has been families experiencing landslides in some part of the country. I wish we can get over this by next day or so.

• United States
14 Jan 09
it's been hot here lately but today it was rainy and it's suppose to be getting cooler. i hope so.. it feels like its getting colder. it's 68F outside right now. suppose to be in the 50's in the morning.. that'll be nice but it won't last... it's not snowing that's for sure. we don't get snow is florida. which sucks. i would love some snow.. not a lot lol but some would be nice.