what is the best quality to have in a friend?

United States
January 13, 2009 8:49pm CST
we all have different things that we look for in a great friend and we all know what we want and we usually know when that friend has it, for me it would have to be someone that i can trust and i know will always be there for me when i need them to be there for me, thats just one of hte major thing and a great quality that a friend has to have for me at least, but i'm curious about everyone else, whats the best quality to have in a friend? i would like to take this time to thank everyone for taking the time out of your day to come by and read and review my discussion and hopefully answering, and trying to help me, and i hope that you all have a great day and night tonight, thanks again for taking the time to stop by.
10 responses

• Philippines
14 Jan 09
I agree with you, we have different qualifications in looking a friend. As for me, aside from a friend whom i can trust, I also i want a friend whose willing to be with me on my ups and downs , understands me and accepts my weaknesses and lastly , i want a friend who won't take his back on me.

•
15 Jan 09
I like a friend that is always there for you when youre down. I like a frind when they can keep secrets from people i dont want to know. I like a friend who is honest and trustworthy. A friend who confides in me and knows i wont tell anyone if im told not too. Making friends is the hardest but keeping them is even harder.

• United States
15 Jan 09
I would have to agree with you for friends should stick by eachother both through the thick and thin. I have a couple of good friends that I have known for quite sometime now and I can say that they are good trust worthy friends and have been true friends since i've gotten to know them. I couldn't ask much more from a friend than that.



• Canada
15 Jan 09
I would have to say that the number one quality that I look for in my friends is honesty. I want a friend that I know will not lie to me. I also look for someone who is going to accept me for who I am. I am a very good friend to those that are good to me and I expect my friends to show me the respect that I would show them. I think that other than that I would like a friend who has a sense of humor and who I know that I can trust.

• United States
14 Jan 09
To me I have to acknowledge the type of person someone is. To me they have to be honest to me. They have to be able to keep secret or stuff that you tell them. To me they have to be someone that they can trust and that we know that is always going to be there for us when we need a friends. There was time in my life that I didnt realize what friendship really meant and this dude was always there for me but I wouldnt allow him to be close to me because I was afraid that I was going to get hurt. To me I didnt know what trust was. Until he showed me because he didnt judge me for the outside of me it was what mattered in the inside. To me I let the door come between us and now I am regretting now that he is not a part of my life. We still talk but we fight continously and they it shuts more in our face. To me I realize that no matter what you should open your doors and let people be near you especially when they know that you are in danger. To me he know the type of people that I was hanging out and he didnt want to see me get in trouble with them and he didnt want to lose a good friend. Because at the moment I was foster care and they would of moved me if i would of gotten in trouble with the law. To me I need to let reality do it toll and Thanks jhl930 for helping me to be open and to tell people what a friendship is really about.

• Pakistan
14 Jan 09
well this could be slightly different depending on person to person. a friend of any type should be trustworthy and dependable. i have certain friends that i look for emotional help because they are better in that area then others and we all appreciate our strengths and weaknesses. you can meet a friend in the oddest of places but the places you go together once you start enjoying one another is pure icing on the cake.

• Philippines
14 Jan 09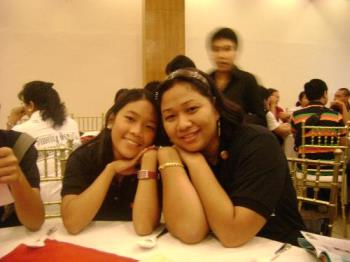 Hi there JHL!For me, I think that the best quality that a friend could have is honesty. I believe that only a true friend can be brutally honest even if the truth will hurt you. He or she knows how important it is for you to know the truth.

• United States
14 Jan 09
The best quality to have in a friend is Trust. That is the most important in a friendship. If you don't have trust you have nothing. Happy Mylotting!