What kind of advisor your? what are ten best advises to youth?

Anantapur, India
January 15, 2009 1:17am CST
Advisor plays big role for others so if the other person agrees his advice and he is going to implent that advice in his/her life so what kind of advisor your and what are the best advises to youth.
2 responses

• United States
15 Jan 09
I think I would advise the youth of today to stay in school and get as much school as possible when they are young. I would also advise them that they are accountable for their actions so they better think before doings something stupid that will follow them later on in life.

• Anantapur, India
17 Jan 09
you also given some valuable points to them because these points are very essential for them to improve in their life.

• Philippines
15 Jan 09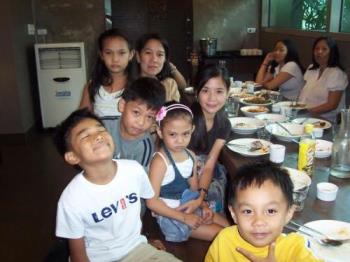 Hi there Dasari!I don't know what kind of adviser I am but these are some advices that I would like to give to the youth. 1. Don't hurry. Believe me, I have been young once and I was always in a hurry. Hurrying to grow up, hurrying to finish school, hurrying to work, hurrying to have my own family. Now I wish I didn't. Except for having my own family because I love them and they mean the world to me. 2. Be observant. It is hard to follow advises especially from someone who isn't successful with life. But if you'll just observe with a really critical mind, you will see that they are giving you that advises because they don't want you to suffer the consequences that they did. 3. Have goals in life. It is important to set goals. It doesn't have to be really grand or serious. Even little goals work. 4. Grab opportunities. As the saying goes, opportunity knocks only once and it would be very hard to live life which is full of regrets and what if's. 5. Know yourself. Know yourself in all the aspects that you can. You will never know what to share to others if you don't know what you have. That would be all, I guess.

• Anantapur, India
15 Jan 09
those are very useful to youth and above information will be useful to them so i really appreciable for those one.