What to make with spinach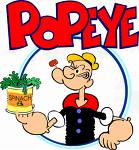 Canada
January 15, 2009 2:19pm CST
I have a bag of baby spinach leaves in the fridge that is only good for a few more days. Does anyone have any side dish ideas? We are barbecuing steak tonight so I would like a complementary side dish. I'm fine with just drizzling a little dressing on it and calling it a side salad but the other half not so much. Any recipes that conceal it's spinach-ness would be appreciated!
7 responses

• Canada
15 Jan 09
For a simple side dish to have with steak, using spinach is a beautiful spinach salad. Refreshing and simple to prepare. A nice green salad goes great with almost any steak dinner but this one is extra special because it goes with onions and mushrooms, just as those go great with steak as well. The Spinach Salad for two, consists of Spinach leaves, washed and rinsed and torn in at least a half. Slice thin rounds off of a purple onion and have the rounds or cut in four pie shapes, depending on your liking. Grab four or five White fresh Mushrooms and wash and peel. Cut the bottoms off, turn upside down and slice so you have nice mushroom shape slices. Optional: Cubed Feta Cheese. Toss together. The best salad dressing to use with this salad is an Italian Dressing. Not the creamy one but an oil based dressing. This salad is so delicious you will crave more! Additionally, there are Spinach Balls which I think these would go great with Steak. Check the following links for more recipe ideas: http://allrecipes.com/Recipe/Spinach-Cheese-Ball/Detail.aspx http://www.cooks.com/rec/view/0,1950,158163-242192,00.html http://www.cooks.com/rec/search/0,1-00,spinach_balls,FF.html Here is an appetizer recipe and many others: http://southernfood.about.com/od/appetizersandsnacks/r/bln476.htm Hope this helps. Enjoy your dinner. Bon Appetite.

• Canada
16 Jan 09
Mmm, that all sounds great! I like spinach in a salad just fine but the other half wont even give it a chance. That salad sounds awesome though, I love anything with feta in it. The spinach balls look yummy as well. We ended up just steaming it with lemon, margarine and garlic. It was really good and really simple.

• Canada
19 Jan 09
Steaming with lemon and garlic sounds great! Simple too. Yes the spinach balls are so good!! Too bad that your partner isn't into the salad because it awesome and refreshing. I love feta too. Well, thank you for your comment! Hopefully you may get to try the spinach balls one day. Cheers.

• United States
15 Jan 09
Wish I could help, but I don't do much with spinach. I like it allright, but no one else does really, and I prefer the canned kind. I was going to suggest a salad, but you've already thought of that. Why not do a search on spinach recipes? I had to do that this morning for pork recipes as I was planning my dinners for next week and couldn't think of anything to do with a pork roast that hasn't already been done recently.

• United States
15 Jan 09
Sometimes it is, sometimes it isn't. I hope someone gave you a useful idea. Sorry I was of no help.

• Shingle Springs, California
15 Jan 09
My husband thinks spinach is slimy, likes to mix it with mashed potatoes so he doesn't have to deal with the texture. Calls it 'green volcanoes'...

• United States
15 Jan 09
Spinach while good in salads "leaf's" lol a lot to be desired. Try making it possibly into a casserole with cheeses and egg and even add some chopped artichoke hearts and bake until bubbly. Can even be used cooked with butter, garlic, lemon and salt and pepper as a nice side. Just easy on the lemon and season of course to taste.

• United States
16 Jan 09
try a yummy appetizer as well, fill the cheesy spinach mixture in Pilsbury cresent rolls, I like to lay the uncookied rolls out flat overlapping each other and fill with about 1 good tablespoon on top of each wide end, roll the whole thing towards you closing it and forming a circle, brush with egg white and sprinkle with shreds of parm then bake until golden... looks pretty and is yummy, will be the 1st to go on the table!


• United States
4 Feb 09
the only way i like spinach is raw in a salad or in spinach dip. i don't like it cooked at all.i can't tink of much to do w/it.

• United States
5 Feb 09
me to. a friend was telling me that the frito lay spinach dip was good. i tried a bottle & it really is. have u tried that?