Is it the quality or quantity for which we are judged and paid?????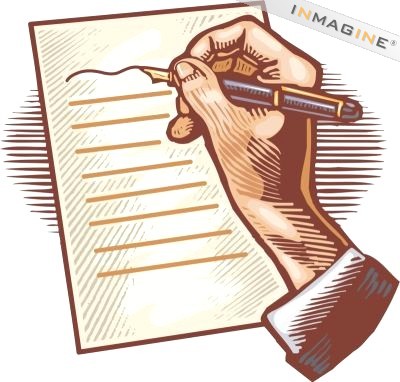 India
January 15, 2009 10:51pm CST
I somehow really dont understand. Ive seen people write one liners and have got a big number in their discussions made. How do we get paid. For one liners so that the quantity increases, or for quality answers, there are better payments, even though the person may have answered just a handful of discussions. Id really like to know, so that then even Ill start writing one liners only and increase my earnings. Id like to know, please. Mylotters, please guide me. After 1000 plus post, Im still in the dark.
4 responses

• Philippines
20 Jan 09
If I'm not mistaken myLot doesn't count the one-liners in your number of posts. I know somebody who keeps on posting one-liners in the same way her number of posts keeps on dropping. As for the quantity, I have a theory, it's possible that they determine it through how other users rate their post.

• India
20 Jan 09
Well, Ive given up trying to figure out this, Im just enjoying myself writing to you guys and its worth the while I spend. Money does matter and Id like my earnigs to increase fourfold, but then, its not in our hands and we can do what we can and enjoy it. thanks.

• India
16 Jan 09
I'm also in confusion about this question.One line and more than five lines discussions are getting same payment from myLot.I think both quality and quantity are judged for payment.But if a picture is attached to a discussion it carries more weigh than a simple dicussion.It's my observation.

• India
19 Jan 09
Ive realised that the best thing to do is to write and enjoy and leave the bother of sending payments to mylot admin only. If both get the same grading, then better go in for one liners and reply more. Eh ?

• Philippines
16 Jan 09
Well, I can tell it's both my friend. A quality and quantity of the post is the key to success and to earn more everyday. Sometimes it's not about the number of post that you can tell you are a successful mylotter, reaching the payout in a smaller amount of post can be more successful because I can tell you are making your post longer and worthy at all. You need to post at least 3-5 sentences to earn more than .01 cents per post. Use anything you want like mylot codes and smiley. Be more punctual in writing responses so they will rate you good enough on what you deserve. Well, I think that's the way mylot paying us...

• India
16 Jan 09
Many thanks mialei, its very interesting to know your view point. I guess both count and the best thing is to keep writing and writing and enjoying what you are writing and hope for the best. I try to be quite punctual with my replies so I hope my rating is good. We live and learn. Many thanks once again.


• India
16 Jan 09
Guess you are right. The best thing is to keep writing to please yourself and hope for the best. Thanks.