I had forgotten what cold really was

Canada
January 16, 2009 6:31pm CST
One would think that living in a country with such cold winters I should actually be pretty much in touch with it. But the truth is that the opposite applies. WHen I think about it, although I go to work by public transportation, I am not really that long out, to realize how cold can affect me or how cold it actually is. Even when walking there is always this store I go in to see that nice jacket, or the supermarket to buy groceries etc. And ... of course it's nice and warm in there. It's even nice and warm in the bus. Well there was a power shortage last night. Hubby had just come home and was finishing his dinner while telling me he wanted to lay down and watch a movie before going to sleep when everything went dark.It was about 10 pm after one of the coldest days this winter - in my school the kids had indoor recess because of the cold, they said with the windchill it would feel like minus 30. And that's when the power goes. Although we heat our house with gas, without electricity the whole thing shuts down and it didn't take long to start feeling the cold brrrrrr During the night it became colder and colder and when morning came things were not one bit better. Schools were closed, including the one I work in - right on the day that I actually looked forward to go to work so I could warm up LOL Thankfully we got power back just before lunch, and all was fine again. But boy was it cold!!!!!! How cold is it where you are?
11 responses

• United States
17 Jan 09
We have had some days where it has been down to single digits, but compared to the rest of the country, we are not too bad. The other thing is that it does not hold on, but lasts a week or two at most then warms up to tolerable ranges. We would be sunk if the electricity went out. We would possibly bring in the chiminea and some wood to keep warm. I would crawl in my bed and sleep and sleep. I think it was 4 degrees above zero yesterday morning.

• Canada
17 Jan 09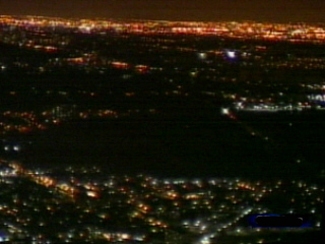 4 above? Ok I can live with that .... I'll be on my way as soon as I can warm up enough to pack LOL This was not on the plans of course, flooding in one of the hydro facilities made things worse because they couldn't get the electricity until there was no water. At first I though it was just our street because I could see lights on the other side of the train tracks, but the extent was much bigger than what we thought at first. THey had to set up stations for people - specially children and the elderly - to go because the houses really got way too cold way too fast.

• Singapore
21 Jan 09
Well, one thing for sure, I am glad that I do not have to endure such freezing cold. Here where I am, the coldest place I ever been to is a walk in refridgerator. Other wise, from the weather itself, it would be at the lowest, less than 20 Degrees Celsius. Most of the time, it is either hot and toasty outside and humid and sticky inside. Or it would be cold and wet outside, and cold and windy indoors.

• United States
18 Jan 09
We were down into the negative numbers last night again, but we have no wind. Now I am sort of from your neighborhood (Buffalo, NY) but now i live in the Hudson Valley, it is cold but there is no wind. Now I don't know if you get the wind off the lake up in Toronto, but I know a few years ago, my husband said he learned what cold was in Buffalo when you got the below freezing temps with a 40 or 50 mph wind. He now longer says the Hudson Valley is cold. I work in a group home with a lot of people from Jamaica..they bury the needle on the thermostat cranking the heat as high as it can go...and they complain about the cold in late September and October...I can't understand why people who are sensitive to the cold would move to NY. I hate the heat and would never move south. Glad you got your power on...any problems with frozen pipes? BTW - silk long underwear is a wonderful thing...consider it!

• Canada
18 Jan 09
Hello arkaf, So nice to see you, I have not noticed you for a while. Yes, it was cold. I did not venture outside on that day and I was very lucky we had power. The next morning I was supposed to go downtown but with the subway out of commission I did not leave until the afternoon. I went to my son's house. He and family have an old house downtown. Guess what! the water pipes were frozen. This makes me think what would we all do if a major blackout would occur and last for many days. I suppose a lot of us would perish in the city.

• United States
17 Jan 09
We really don't appreciate the warmth, arkaf, until we experience bitter cold. I'm glad that your power was restored as soon as it was. I've been thinking a lot about the cold since my area has been having brutally cold weather during this past week.

We have had several days of below zero weather, and I look forward to seeing the temperature rising into the 30s or 40s again! I also think about the unfortunate people who are homeless and hope that they have found shelter in this frigid weather.

• United States
17 Jan 09
You would probably think that is colder in Canada, but the night before Friday it was -18F with wind chill to -47F.....

It was the coldest weather for the last 30 years. In opposite, my friend from Alaska enjoyed with 45F....life is not fair.... stay warm HUGS

• United Kingdom
17 Jan 09
Well I am so glad that it came back on but I can well imagine how cold you where It has been in the minus here and this is the coldest Winter in many years I am not dealing to well with it either with my Lungs Hugs to you Sweet

• Malta
17 Jan 09
In my small island, the average temperature in cold winter days is around 17 - 14 degrees, which may not seem that low. But since we have almost 100% humidity all the year round we feel much colder indeed! I've been in lower temperatures abroad, the lowest was about -10 degrees at the bottom of a mountain, but it was a different kind of cold. Even though I was wore heavy clothing, I only felt chill in my feet, hands and nose. But here I feel much more cold, no matter what you wear, you'll still feel cold to the bones, as if you're freezing.

• Philippines
17 Jan 09
This is a tropical country but these days , God is it cold. We all wear sweaters and jackets because we're not used to the cold weather. It is 13-16 degrees and we never had that temperature, usually it would be just 22 degrees. While in our summer capital they say it is below 0 degrees..brrrr. that's way too cold for me as I'm used to hot weather. I could never stand the weather abroad, just thinking of it makes me sick.,..lol...happy blogging.



• United States
17 Jan 09
I had enough of cold weather when I was teaching in the MidWest and had to trudge through 3 ft snowdrifts to get from the school parking lot to the classroom--in high heels and nylons! Here it has been in the mid 70's (F) all this week, going a bit lower each night, of course. Well, in those days we had water pipes freeze over, but I don't recall ever being without some kind of heat, as we had kerosene space heaters on hand for emergencies in those days. I hope you had some nice goose down comforters for your beds! Stay well!

• United States
17 Jan 09
That's a bummer. I live in Iowa and it has been very cold here lately. The other day it was -22 degrees (Fahrenheit). Man, talk about cold. This weekend it is warming up into the 20's and 30's, so that is nice. My family in the South can't believe how I can stand it up here. I hope I don't have to deal with a power outage like that anytime soon. I dread the day that happens.