My Oldest Niece Left For South Africa On Sunday!!!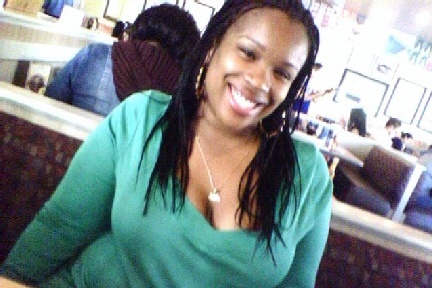 Turkmenistan
January 17, 2009 8:55am CST
I didn't want her to go, but left up to me, she would never go anywhere. Her college class went to South Africa to study abroad for a month. She has always been very adventurous and her parents have always made a way for her to do the things she desired most. Her biological father is from Nigeria, which is one of the reasons she was so excited about going. I like the fact that she is taking advantage of every opportunity presented to her, but I get nervous when they are so far away from home. I am having a hard time with them growing up and this one already has a child of her own. But when I am around her, all I see is that very smart, annoying kid, that always asked me embarrassing questions that I didn't want to answer. Well now, I am sure that she is driving them crazy there, LOL. Just knowing she is so far away makes me miss her. I had to learn the hard way, that 21 is not so grown at all. So did you feel comfortable with your youngsters traveling without you at a young age?
9 responses

• United States
17 Jan 09
I like having my kids and grandkids close to me, not living with me but close. My son, DIL and 2 grandkids live across the street. My daughter and her family have a good chance of getting the house directly across the street. If they get it, I will be one happy momma and gramma. I love having my family close, I get nervous when they go far away or take trips. If I had lots of money, I would have a family compound. All my family can live on the same land, they can each have their own houses and privacy, but we would still be close by when needed. This trip has to be so exciting for your neice, I do understand about being concerned for her. Say a prayer and put her in God's hands and then try not to think about it.

• United States
18 Jan 09
Polly, I am with you. Son and family live in town, Daughter is in Minnesota, way too far away. I would love to have a family homestead, out in the country, with lots of room and houses.

• United States
18 Jan 09
That would be great wouldn't it. I don't understand how family can move so far away from family. I have two sisters, one lives in Florida and the other in Virginia. I am in Ohio were we were born and raised. I am not thrilled with the weather right now, but it won't stay like this.

• United States
18 Jan 09
Daughter and son in law went to Minnesota as a ministry experience. They volunteer in a small contemporary church. He has applied at a local church just recently, hoping to be a Youth Pastor. Not the church I go to, but hey, that is okay.


• United States
18 Jan 09
I had to. At a young age they became able to go on missions trips with the church youth group. My son also went to Washington DC in High School. He went to Mexico, and so did my daughter, twice. Also, before graduating from High School she went to Hungary, twice. After college she spent a year in Chicago, living with five other Christian young people in a program called Mission Year. I have had to let go, have faith, and trust their common sense as they explore their world.

• Turkmenistan
18 Jan 09
This same niece has triplet siblings(two girls and a boy). They go on mission trips to minister to the youth in Jamaica all the time. Although, I love them like crazy, my first niece and I have a special bond. I babysat her all the time when she was first born. So she really pulls at my heart strings, more than she will ever realize.

• United States
17 Jan 09
"But when I am around her, all I see is that very smart, annoying kid, that always asked me embarrassing questions that I didn't want to answer." Thanks for the laugh. My daughter went to Japan when she was in her 20s. She wasn't living with me then and she was gone for three years. I sure did miss her. I was okay with her being away. She met a Japanese man there and they got married. The marriage didn't last, or she might've stayed longer.

•
21 Jan 09
It will do her good and let her find out about the world for herself,it helpes them mature.My son went away with the school at the age of ten for a week,did him good. Then when he was eleven he went away again to France for a week, he had a lovely time.They have teachers and tutors with them ,you would be surprised how kids act when away from home,they act hopeless at home so they know you will do things for them.They know when they are away they will have to do it and have no problem with it,No I think your sister is doing the right thing otherwise they will rely on you for to much for too long,and personally by the age of eighteen they are deemed as adults in England anyway ,although they may still need your guidance and your financial support,you have to guide them not smother them ,It can be difficult but it has to be that way so they become confident adults.

• United States
19 Jan 09
Wow what a great opportunity for her. I can see why you are frightened for her. I would be too. I think she will get a lot of good learning opportunities. Who is watching her child? I know she will miss her child.

• Turkmenistan
19 Jan 09
It's been a week, so I called my sister today to check on her. My sister had not talked to her in a few days. She says that they are moving around a lot. When she did speak with her, she had been sick. She ate many different kinds of strange food in the same day and she does not know which one made her sick. So my sister says that she is now afraid to eat the food. Which really concerns me. My sister is watching her son and she said that he is asking for his mommy a lot. When they tell him that she is in South Africa, he just repeats it. Since he has no concept of time, telling him that she will be back in a month won't do much good. I hope that he still remembers her when she returns, he should though.

• United States
21 Jan 09
It is sad that her son has to suffer but he will get over it when she comes home. He will forget it when he grows up. I am sorry to hear she got sick, but she needs to eat or she will got really sick.

• Philippines
18 Jan 09
Hi Rozie37! I think that your niece is very smart in seizing the opportunities that come her way. I hope and pray that she will be successful in all her ventures. And to answer your question..Yes, I don't feel comfortable with the youngsters traveling alone. I do worry, all the time. My brother always tease me that they are not my children and leave the worrying to their parents. haha..But I do worry with my young cousins and my nieces when they travel alone by themselves. I guess, we just have to learn to let go and let them have the freedom to spread their wings and fly towards their dreams. It is difficult because in this age and time, there are a lot of mean people who might take advantage of their innocence. I just pray that they will always be in God's protection and that they will always be in the good path. Take care and more blessings to you day by day! lovelots..faith210

• Turkmenistan
18 Jan 09
Oh, your brother shouldn't give you a hard time for loving them so much. Some aunts love their nieces and nephews more than the parents do. You are absolutely right, they do need to be able to spread their wings and enjoy life. I am glad that my sister makes sure that she is able to enjoy a full life, in spite of my objections. When I told my niece that she could not go, she just laughed.

• Philippines
18 Jan 09
Hi dear friend! I could see you're a very loving aunt yourself. You have a great relationship with your niece. My nieces and nephews are one of the joys in my life and they know how much I love them. And I could feel how much you love yours too. Hoping and praying that they will all be able to live fully and enjoy every minute of it. lovelots..faith210

• United States
18 Jan 09
I was in that same boat once. My cousin's daughter went to Africa too. That was when she was in college studying to be a doctor. I forgot what part it was but it was the rural part with no plumbing or electricty. She said they didn't get a chance to bathe until they went back to the city. She didn't have anything negative to say about the people at all. She really was fascinated with their health. She said they are more healthier than we are because they don't have any means of transportation and they walk every where they have to go. She is a doctor now and has her on clinc in Pompano Beach, Florida. I wish your niece good blessing in her adventure to this new country.

• Philippines
18 Jan 09
I hope she stays safe and enjoys her trip. My mom had a hard time letting me go when I had to be assigned abroad for work but it was a learning experience for bith of us so it was worth it

• United States
18 Jan 09
I don't kids yet. But when I dom I hope that I'm enough of an adult to let them ho experience things and have independence. It's how they and you (by let go of them) grow.