white heads ...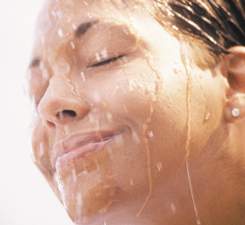 India
4 responses

• Philippines
18 Jan 09
I used to have white heads just below my eye and i used Pond's facial wash. The antibacterial type then my white heads were gone in a matter of two or three days. Just be sure to wash using it on a regular basis and don't skip. It gets rid of the oil too. I think it's the best and cheapest facial wash around. Just buy the sachet if you're on a tight budget.

• Philippines
25 Feb 09
hello friend, all i know is that white heads and pimples will grow because our face is not clean.. you better have to wash your face before sleeping so that the dirt will not accomulate to your pores and it causes pimples.. just a mild soap and water..also you can use cleanser or if you have make up, use make up remover.. but the convenient way is just using mild soap and water..

• Philippines
20 Jan 09
Since you have oily skin, you have to avoid fatty foods or oily foods and most importantly, junk foods. These can really be terrible to your skin condition, believe me, I have been there. Eat instead fruits and vegetables and natural juices instead of soft drinks or any carbonated drinks. If you have white heads right now, just wash them with mild soap or facial wash and tap water and be sure not to squeeze them to avoid the marks. I hope these help.Good luck.

• Singapore
5 Mar 09
i use pore packs to remove my white / black heads. other than that, i use facial scrub and then apply toner to close the open pores. another way i've read on forums is use warm (better hot) water on a piece of cloth. and rub in on your pore affected areas. somehow or rather, those heads would come off. as for pimple marks, i don't really know what to do with them. sorry about that.