do you dye your hair?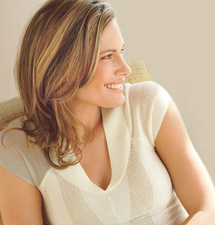 South Korea
January 18, 2009 10:06pm CST
i love the natural color of my hair...but one of my friends told me dye it..so i tried the wine color..and they said it looks good on me...but honestly i regret it coz i really love the natural color of my hair..how about you guys do you dye your hair? how often? plz,share
9 responses


• South Korea
19 Jan 09
yes gray color appears, and i have to hide it too..cheers

• United States
19 Jan 09
I used to dye my hair a lot at home. The only reason I did it though was to make my hair completely different than it was. I have brown hair and just decided I wanted something different, so it ended up blonde and pink and blue for a while. Now that all the colored hair has grown and been cut off, I could never even dream of coloring my hair again. I just love the natural look it has. Also, coloring your hair, even when done by a professional and with the right products for aftercare, I find that it damages it and is not as healthy looking as it is before dying. I do not have any set opinions if it looks natural or not when people dye their hair. I cannot really ever tell if someone dyes their hair or not unless their roots are showing. So I guess it does look natural. My sister changes her hair color very often and it always looks right no matter what color she chooses.

• South Korea
19 Jan 09
hi, i think hair coloring can damage hair...have a nice day

• Guangzhou, China
19 Jan 09
I don't like dying my hair. Actually I don't like having any chemical treatment for my hair as I think it's harmful for the health one day. I am pleased to my black hair and I also think black hair is the most suitable color for Asian people. I love China




• South Korea
20 Jan 09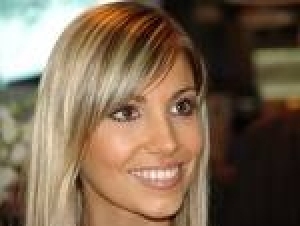 yes youre right,chemicalc can damage the hair..thanks

• United States
19 Jan 09
[i]Hi marketing, I used to dye my hair with black and I started this since I was in High School..My hair is kinda brown and I love the super dark black! I always love the result but it stays only for like 5 month! I stopped now and tried to be happy and contented with my hair! Although, some parts are getting black but not the super dark! LOL![/i]




• South Korea
19 Jan 09
hi my friend,its good to have a black color hair but i cant hide the gray now..cheers


• Malaysia
19 Jan 09
yup i do dye my hair, like probably once a year. just want to have a fresh look i suppose. i have naturally black hair and i love shades of red!


• Canada
19 Jan 09
Yes, I do color my hair... about every 6 to 8 weeks I have it done by my hairdresser. I used to use semi-permanent color and did that myself at home but, when I switched to permanent, I decided to let her do it. I color my hair very close to my natural color now. I just do it to cover the bit of grey that I have near my temples. Otherwise, it looks the same as it always has. Most people tell me they wouldn't even know I color it LOL

• South Korea
19 Jan 09
some hair color looks natural too..have a nice day

• Philippines
29 Jan 09
I love my hair color as well. But I also have thought of dying it. My wife does that to her hair and it looks good on her. I don't know why but I'm quite hesitant to dye my hair. Maybe I was just thinking that it may ruin my hair and scalp in any way. Happy posting.

• United States
26 Jan 09
I actually don't do a permant dye. I don't want it to stay until it grows out. So I put in a semi-permant or a color rinse. Something like Jazzin

• Thiruvananthapuram, India
20 Jan 09
Not at all.After all dying is to hide your real physical appearance before the public.A greying or receding headline is apt to occur with the advancement of age.Why ageing process has to be hidden from others.