Bold, soft spoken, cynical, happy????????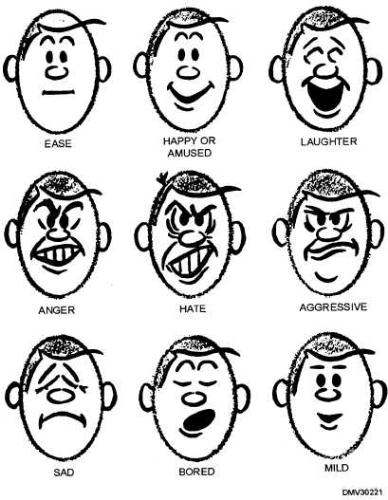 India
January 19, 2009 5:59am CST
What type of person are you. Do you go through life boldly and take things squaring your shoulders or are you the soft spoken type who hide behind others for help. Are you basically a happy person or a cynic? I think Im softspoken but also pretty brave when it comes to handling the downs of life. Im the stronger partner in my marriage, for my husband is a big softy when it comes to family. What about you guys. Are you a mix of any of these or other than these.
5 responses

• India
19 Jan 09
I'm also basically a soft spoken person.But bold enough to protest that I think wrong.For this charecter of mine I had to face many odd situations.I could not tolarate injustice of my employer and I protested.As a result I lost my job.My wife is cooperative minded.But she wants I should compromise.Do you think I'm in right way?

• India
20 Jan 09
Sometimes we have to make compromises in life, and Ive done this also in my employment when the job meant food on the table. I too had to take a lot from my boss, but I took it quietly then, for the job was important to me. When I found a better job, I told him off and left. Never lose your job because of your nature unless you are well p rovided in life. Sometimes, silence kills. You have to decide on the situation at office and at home and make a choice. Good luck.

• United States
20 Jan 09
I am a mix of all of these. While I am very soft-spoken I never hide behind others for help. I am basically a very happy person but can be cynical on some issues. I am looked upon as being the stronger person on the outside but on the inside I am really quite the softie. I just know what needs to be handled and do it even when quaking on the inside.

• India
21 Jan 09
Just being a happy person is half the battle won over life. One can take the ups and downs of life bravely and happily. I understand what you mean by a softie inside. My husband is also a roaring lion otherwise, but a big softy inside. You atleast can handle what needs to be done in times of emergency, my husband feels lost. You are brave and happy. Good luck.

• United States
20 Jan 09
I know this may sound odd but I really do not know what kind of spokes person I am. I think I am very sincere but alot of people say that I talk boldly. They take everything that I say the wrong way. I guess I am a mix too but my voice really messes with how I come across to people, I guess.

• India
20 Jan 09
Yes, at times, no matter how sincere you are, you are taken wrongly, only because your voice quality was harsh. You may not have intended it to be so, but people tend to react to the voice much more, so just be careful how you speak, try and modulate your tone consciously so people get to listen to your views and not your voice. It must be very frustrating for you and I feel a little work on that line will help you a lot. Cheers.

• United States
20 Jan 09


I am a happy person that just tries to make things better with my actions and my words. I am usualy singing and clowning around, love to see people laughing. I am also serious when it comes to the main things....I try to be positive more then anything because no real good comes from staying negative.

• India
21 Jan 09
Being the person you are, happy and clowining, postive and laughing, life must be good to you and even at times if it isnt, you will overcome the hassels with your positive nature. Good for you dear. Keep it up.

• Philippines
19 Jan 09
i am a soft spoken type of a person...i don't anyone to carry my burdens in life, it's ok to listen to what they're about to say but still in the end of the day it's just me who will decide for myself. even if i don't can't take it anymore...i just cried myself alone.i prefer that way. i maybe selfish for doing that, but can they blame me for keeping it to them. even to my own parents i am not outspoken to my feelings, maybe to my mom i can tell a little but not to the extent that i can discuss the whole of it to her. i don't want anyone to worry about me.

• India
20 Jan 09
Weeping in silence and not airing your views will only choke you dear. There are times when one must stand up to ones convictions and speak out. It will clear the air and they will understand your view point. No sense in keeping quiet. You are not selfish, thinking about others, but then you are slowly killing yourself. Be open when you have to and thats it. Good luck.