Energy for those long days...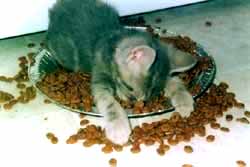 United States
January 19, 2009 10:19pm CST
So, I had to an eight hour day today, then go right to school for class. It was a very long day, and I was tired, so I downed a Mountain Dew on my way to school in the hopes of having energy to make it through the lecture. That got me to thinking about other ways of making it through long days, and trying to find more healthy ways of getting energy than soda. What do you do for energy when you have long days and feel burned out?
3 responses

• Malaysia
20 Jan 09
Attending school is not really tiring my friend. Wait till you actually start working in the real world and forced to rush a project. My current project which is supposed to last for 2 months, has now became 1 month and my due date is this coming Thursday. We have to rush a lot and there will surely be some sleepless nights. I guess I can only take few hours nap and get up to work again. Drinking coffee might help but too much of it will not help since it'll keep you awake, but shut your brain off.

• United States
20 Jan 09
I actually work between 32 to 40 hours a week while going to school full time and teaching violin on the side. I'm also studying for my national licensing exam in five months. I'm very aware of how busy the work force can be.

• United States
20 Jan 09
I definitely don't want my brain shut off. :-)

• India
20 Jan 09
I suggest to have Glucose drink in between so that you can regain your energy levels. To stay for long periods without eating or drinking is not good for health. So suggest you to have a bottle of glucose water with you so that you can have sip when ever you feel thirsty and you can regain you energy.

• United States
20 Jan 09
That's an interesting idea. Are there any particular brands that you like?

• United States
20 Jan 09
i don't have them anymore but have worked a many a long day. have u tried the new energy drinks. i haven't but a friend of mine did & she said it really affected her. just wondered if it was all in her head, i use to come in from work in the winter & fix me a cup of coffee. that always sort of perked me up to do the work here at home.

• United States
20 Jan 09
I tried a five hour energy drink once, but it tasted absolutely disgusting, and I don't know if the energy was all in my head or not either.