How many times in your life have you moved?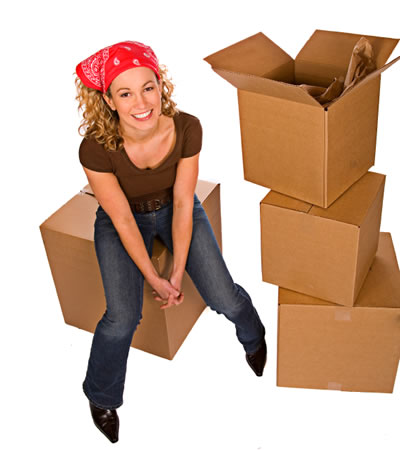 Latvia
January 20, 2009 6:42am CST
Moving is something I don't like but accept. I am starting to think about moving because I will have to do it in few months as my rent agreement finishes. I have lived in 6 places, two of them were my parents homes where I grew up, other four were places I have lived in with my boyfriend for last 7 years. I really should think of having something mine but the last thing I want is to get a loan because of crisis.
7 responses

• United States
28 Jan 09
I have moved plenty times in the first 30 years of living on earth than any other time, which is why I'm reluctant to do any more moving. I moved down south here when I was 15, then moved several times around town when we moved here, then when I went into the Air Force, I moved on an average of every other year my first four years in the service. After I made my second enlistment, I stayed put and got out there. Then after a couple of years up there, I moved back down south here. Now mind you, if there is an opportunity popping out here in the US somewhere, I'll probably go there.But the next place I'll move to will be my own home. Seriously. no if ands or buts.

• United States
24 Jan 09
Well the biggest move of my life was from Russia to the United States, I was only five at the time but boy can I tell you it was a big move, lol. After that I moved a lot during my teenage years. Most of the time when I moved it was to a different state and even a different country (moved to the UK once, for about six months.) I have lived in four different states, and in the state I am living in now for the last two years have already moved four times. So needless to say I move around a lot. I am planning on moving out of my state in the next two years also.

• United States
24 Jan 09
I have moved so many times I've lost count. I was always looking for something new. You know, the grass being greener on the other side. Haha. I am getting to the point now though that I want to settle down in just one place. I finally discovered that when you leave your new friends you always lose just a little bit of yourself and after several times there may not be much left.

• Canada
20 Jan 09
I could not count how many times in my life i have moved.. it used to be a yearly thing because i would get sick of the living conditions in the downtown old herritage apartments. . then i guess i got stuck living in the last place i lived in a long time because it was the cheapest place in town to live and we couldnt afford to move. now we moved across the country back into my parents house right now till we get situated.

• United States
20 Jan 09
I lived in 7 different homes, while I was still living at home with my parents. That was in two different cities. Then I lived in two places with my first husband, two homes with my second husband, and 7 different homes with my third husband, that was in 5 different towns. After my last divorce, I lived in two different apartment complexes. Then I met a guy and moved 1600 miles to another state, he and I have lived in two different homes. Dang that's a lot of moving, and I'm looking at moving to yet another state within the next two months. The move coming up included, that will be 23 moves in my life so far! You would think that I would just want to get somewhere and unpack and never move again! LOL But, life throws you curves sometimes, and I have gotten to live in different climates, learn about different cultures, and meet a lot of new people. So get the boxes, tape, and packing supplies ready..........Here I go again!

• United States
20 Jan 09
I have lived in 7 houses since i was born. 3 of them I grew up in with my parents. One I moved in with a BF i had at the time then he called me a b**** cuz i wouldnt let him drive my car when he had been drinking so I moved out and back in with my parents. Then moved in with a different BF I had met a couple years later and have lived in 3 different houses with him. Cant wait till I can buy my own house and I dont have to rent anymore. Maybe by the end of this year. Then it will be 8. hehe

• United States
20 Jan 09
I am not really sure I lost count, but I can tell you it is over 10. I know I could not count them on my fingers. I have just had it rough but things have gotten better the last year and I am hopeful.