Where can you buy the most delicious sausage?

Philippines
January 20, 2009 8:57pm CST
I love sausages and I am craving to eat one. But I have tried sausages from fast food restaurants and I find them just fair enough. I wonder where can I find very delicious and satisfying sausages. Have you tried sausages? Suggestions to where can I buy quality ones please. Thanks!
1 response

• Philippines
15 Oct 11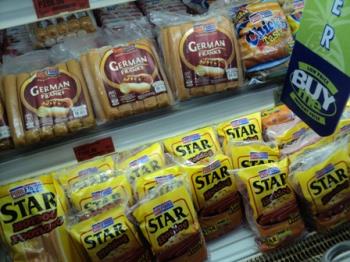 Sausages? I am really not a sausage eater. While many people are crazy over sausage I am perhaps among the few who do not even get attracted to that stuff. Well first and foremost, the very reason why I don't eat or buy sausage for myself and family is because I am very much aware that sausages contain sodium nitrate, a coloring and preservative substance that is actually dangerous to our health. So even if the world is crazy over sausage I will never, ever eat sausage.


• Philippines
15 Oct 11
So this explains the very reason why I can't actually give any reply on your question. Sorry!