Do you make jams, jellies and pickles at home?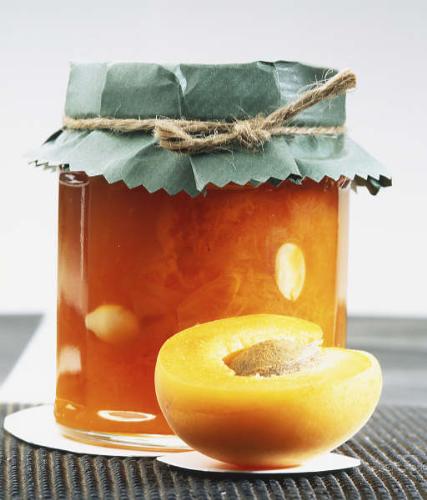 Latvia
January 22, 2009 8:47am CST
I was wondering how many people these days make home made jar food which stays fine all winter? Apricot, strawberry jams, pineapple jelly or pickled vegetables? My grandparents used to make it every summer so we have some delicacy to eat in winter. What about you? Do you value this type of cooking?
7 responses

• United States
22 Jan 09
Yes I love to can veggies and fruits! I have made strawberry jam, pickled squash and onions, canned peaches and green beans and tomatoes. I am hoping to add to my list of products by canning some beans and possibly meats as well. I am learning. I know that the picked squash and onions sound bad but they actually taste like bread and butter pickles to an extent.

• United States
22 Jan 09
I would love to try this. Do you have any recipes or suggestions? Is it only in the summer that you can actually do it?

• Dallas, Texas
22 Jan 09
Pickled squash and onion sounds wonderful - Do you actually do the brine thing or just soak them in vinegar?

• Portugal
22 Jan 09
I made some beet pickles at the end of summer and they were all eaten by October/November. They were a huge success! The peppers I pickled not so much but I'll try another recipe next summer. And my tomato sauce was also all used :) Jams are the only thing that I still don't get right, it always get too hard. I've to take it out of the fire sooner I guess.

• Lubbock, Texas
23 Jan 09
OH, I'd forgotten about pickled beets.

I made them one year when my grandson was about 2 years old. He thought they were slices of cranberry sauce, which he loved, and insisted on having some. His Dad told him it wasn't what it looked like so he tasted gingerly, then had a couple more slices. They were a big hit, but I haven't made any since.

• India
25 Apr 09
hi Lindery, my dear friend, i do make jams , jellies, and pickels at home. jams and jellies of just one fruit andthat too also because the jams and jellies that i amke is of the fruit which cures my acidity. so i make it to avoid taking any medicine. whenever i feel acidic, i take a spoonful of it and i am relaxed. i donno the name of it. picles i make everytime , and i love to make a variety of pickles. i make of mango, raw mango, green chilli, red chilli , lemon, mixed veg like radish, carrot, cauliflower, peas. i love to have it with bread. it is a very healthy one becasue i dont add oil to it. one can have full lunch with it. it is digestive also. i make onions also . my family love onions. i pickle raw ginger, lemon and green chilli together. it is very tatsy and i serve it with lunch everytime with the salad. no oil required, it is very healthy again and digestive..

• Chile
25 Apr 09
I make pickles, jellies, jams. You name it. Only I´ll never know if it will last in good condition after 6 months. Usually it gets eaten before

. Fortunatly, we have very mild winters so I have the ingredients to make them almost all year around. What I do is to make then when the produce is unexpensive. Eggplant pickles is something I only make in summer (it usually lasts until autumn if my eldest daughter doesn´t come to see me too often), But onion pickles or mushrooms in olive oil is something you can make year around.

• United States
24 Jan 09
yes , i do. in fact i made 3 jars of cherry jam today. friend of mine gave me the cherries out of her freezer so i made jam out of them. i have gout & cherries are suppose to be good for gout. hope it's good. going to try it in the morning.

• Dallas, Texas
22 Jan 09
I don't make Jellies and Jams - Not to much into the sweet stuff - But I would love to make my own pickles and pickled okra. The do not seem to be as good as they used to be in the store. I have not tasted a very sour pickle since I was a child.

• Lubbock, Texas
22 Jan 09
Where I grew up we had an apple orchard, a big strawberry patch, and access to a cherry orchard where we could pick cherries on shares. We always had fresh fruit and jams and fruit preserves during the winter. I haven't done any canning in a long time, but I love making jelly. I have some wild rose bushes that I'm letting just grow wild in hopes they will produce some rosehips that I can make jelly out of. Pickles, now pickles are another matter. My mother made delicious dill pickles, but I've never gotten them to taste right. One time and one time only I made a gallon jar of mixed veggies, cauliflower, cucumbers, carrots, okra, hot peppers and pearl onions. I've tried to make them again a couple of times, but they never turned out right.