Sushi or Kimchi???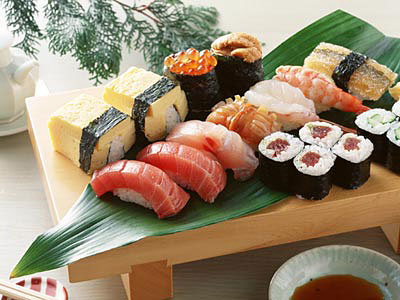 Malaysia
10 responses

• Portugal
22 Jan 09
I never ate any of them. I wish I could try Sushi or Kimchi. I'm not sure if I'd like them but they sound pretty interesting and I'm always looking to try new things.

• Malaysia
22 Jan 09
i see, yeap you should try they taste good. :) thanks for responding to my post~ happy mylottting! *happy*


• Malaysia
22 Jan 09
i see, cool, you should try unagi rice too. tASTE raelly delicious. :)

• United States
3 Mar 09
I like sushi a lot!! I havn't thought about it for a while until I saw this discussion... Oh I relaly want sushi RIGHT NOW :-D I like all different kinds of sushi and some types of sashimi. :-D

• Singapore
10 Feb 09
I'd go for both. But they must have a reasonable quality that makes them palatable. Unfortunately many sushi stores prepared them in a haphazard manner that makes them bland and tasteless. However there's a sushi store at the train station near my house that I frequent as they make sushi of high quality and reasonably priced for the commuters. For kimchi, I like it due to the spicy/sourish taste. But not many food stores selling Korean dishes know how to make them correctly since the owners are locals and not Koreans. When it's too salty, it's such a pain to eat their kimchi! So I'm still on the search for nice sushi and kimchi.

• Indonesia
10 Feb 09
Hi, I am not used to eat sushi. Therefore, once upon a time in my life I gave it a try and the taste is very strange :P. I give up on eating sushi after that. However, I do like japanese food such as udon, tempura, and terriyaki. My favorite is udon. I like kimchi cooked in a soup. I tried it once in a korean restaurant in malaysia. Happy mylotting!

• Netherlands
28 Jan 09
I love seafood and Sushi so very much. I love to get it as much as possible. I wish I could live in Japan so I can eat it alot more.... but I do love Kimchi too. I like my friend's mom she makes Kimchi and it is always very good.

• Australia
23 Jan 09
I am crazy for Sushi! If I could afford to, I would have my own personal sushi chef on call 24 hours a day! lol. I don't think I have ever tried korean foods before, but I will have to just so I can say that I have. I eat a lot of asian foods, and love them all!