This is a very simple question.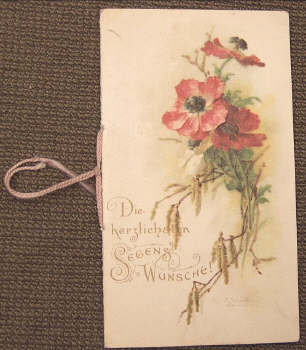 Malaysia
7 responses

• United States
24 Jan 09
hi lovesummer...i am doing well today thank you. i didn't have to go in to work so i had time to do whatever. i got some laundry done which is a load off my mind. i made a list of things that i need to get done tomorrow. i'm watching tv while i myLot and i just finished chatting with a friend. i also was researching about the 14 yr old girl in florida, emilee cox who texts messages at 35000 texts a month. it was first discovered by her father when he got a phone bill for $35000. He called the phone company sprint and asked if it was right. the guy there laughed and then checked it out. then told him it was right. so they switched companies and went to t-mobile with unlimited texting. she's gone thru 7 phones. she texts he boyfriend alot. and 20 friends at school plus her cheerleading friends.

• Malaysia
24 Jan 09
wow, that's crazy!! oh my goodness... and it is strange why don't she use internet like there are so many chat messengers. hehe,

• United States
24 Jan 09
thanks i am having a good day. and emilee is only 14 give her time. a computer is the next natural step. hehe


• China
24 Jan 09
hi girl: today is fine,,,prepare for Chinese new year,the day after tomorrow is spring festival for china,wish happy everyday in the new years... bless your...

• Malaysia
24 Jan 09
I know that!! I am a chinese too, but I am now in Russia and all my friends went to travelling cause it is winter break now. But I stay at home.......... Maybe I should cook something for chinese new year too..... well, Gong Xi Fa Chai!! and wish you Chai yun Guen Guen Lai!! lol and Hong Bao Na Lai lol if you're married. :P take care and have a great celebration :)

• China
25 Jan 09
"Xin Nian Hao!".... no red pack for you,,,i'm single...haha,,,wish the new year! "Chi JiaoZi la"!


• Malaysia
24 Jan 09
hey,, nice to know you had a great day,, seems like you had been busy. I hope you'll get some good rest soon. take care :)

• Brazil
24 Jan 09
Hello I'm doing good, just sitting here bored on a saturday, nothing to do just stayed home the whole day, might be going out tonight though.

• Malaysia
24 Jan 09
i see.. It is already Sunday here in Russia. I slept whole day long on saturday till 11pm from 4pm.. Hey, I know the feeling of bored. hehe I'd get something to do. well, I hope you have a good night and great sunday ahead. take care!

• Singapore
24 Jan 09
i'm feeling pretty alright. Just tired. Just using my eye power watching my mum clean the house for the Chinese New Year is real tiring business. Don't ask me how or why. It just is.

• Malaysia
24 Jan 09
i know that... take care there and have a great celebration. Xin Nian Kuai Le *smile*


• Malaysia
24 Jan 09
nice to know that..have a good holiday and take care ;)

• United States
24 Jan 09
I am doing pretty well. I haven't gotten much work done for school, but I did take some time out to relax and get some things straighten out. Overall, a pretty good day. Thanks for asking. Hope your day was good too.



• Malaysia
24 Jan 09
you're welcome my day was great. Glad to know that you had a good day too. Take care there. :)