I salut this guy!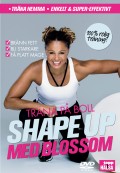 Sweden
January 23, 2009 9:10pm CST
This guy have done what anyone want with overweight, want to do. I was really in need for losing weight and the doctor had given him 4 month left to live if he did not do it. Well He did, acording to an article I just read. And I Salut him. He made it, and from being a person not happy in his life earlier, he shore can be now. I think, we need success stories like this. I think we, need to hear someone say, I did it - So can You. There is a struggle with food, weight and lack of movements in order to stay healthy for each one of us. Yesterday I had a conversation with my bos at work. She asked me what kind of healty activitys do I do to keep up my god health?. Ok, I do not do much of activitys. But I am trying to quit smoking. Mylot have helped me reducing my habbits of smoking. I do think of what I eat to keep my weight, but when it comes to exercise I am no god of that. Reading about storys where people really do it, they win over the hard work that it really is to brake our bad habbits, what ever they might be, I get more energy to keep up my own struggling with my bad habbits. What do you think? Share your thoughts with me.

5 responses

• Philippines
29 Jan 09
I like reading about achievements but sometimes aside from feeling like I too can improve myself, I also feel bad because there are some circumstances that prevent me from being as good as he is. I know of people who look really good with their bodies and I do my best with what I have - I'm not fat but I'm not as fit as I want to be and I know that the only way to be as fit is to go to the gym which requires money and time that I can't spare. Thanks for the response on my discussion!

• Philippines
29 Jan 09
thanks for taking time to give me really good advices. i hope it will work for me. .

• Philippines
25 Jan 09
hello my friend! i never have this kind of attitude and determination, and how i wish i would have it! i want to lose weight but there are so many things i do and i know i shouldn't be. like, i am more in eating sweets. i ride a cab instead of hiking, or use the elevator instead of stairs. these are simple things that would make me healthy instead but i choose the more convenient ones! i know i should do these and that but i lack the right attitude.


• Indonesia
24 Jan 09
you've done good job because you are already reducing your bad habbit

• Philippines
24 Jan 09
hi ms. anetteh im also a smoker at an early age. i started when i was 17 and became a habit when im 20. now it made a big change in my body. i dont look fresh as before. but to sum it up it made me look ugly. literally. befre i think its not good for girls but now im trying to help myself to get out of this bad habit. but its not too easy for me. i hope that i would woke up one day and start to stop smoking. . . what advice can u give me? thanks. happy mylotting