OMG, yesterday I earned 0.25 cents here by being online for half an hour only!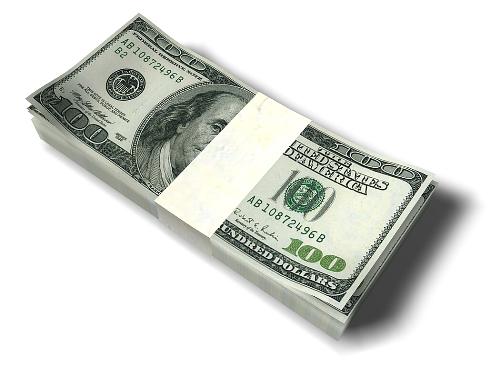 India
January 24, 2009 12:33am CST
Yes, yesterday I came online to check whether I had got any responses or comments to my discussions and discussions where I had participated and spent half an hour replying to those. And believe me or not today I see I hada another 0.25 dollars added to my account! Isn't that great. Who wanna know more about it? reply back!! I am ready to share my experience in much more detail!
1 response

• Singapore
24 Jan 09
waw, tht is so great. i try hard to earn money in mylot. it is so tuf. sometimes i dunno to whom i shud reply. some topics are boring. cmon give me tips on wht i can do to earn like u .lol. is there anything very small v can do to earn more. like adding something, uploading, starting new discussion. how long have u been with mylot

• India
24 Jan 09
Hello buzzmehere. Thanks for responding back to the discussion. First of all let me answer your last question. I am here on mylot for last eight months. I had been active for the first month, went inactice for next 6 and half and making efforts to be active everyday with last 20 days and with success for last 5 days. I haven't found anything here which will require less of our effort and help us earn more. But I have found that the number of posts you post is immaterial or in other words, it influences our earnings in a very less significant way. The key to good earnings is you have to post big, nice posts with good word count. This has helped me a lot. Uploading pictures relevant to the discussion or to the interest also helps but I think there is a daily limit to pictures which you can upload which will be paid. Otherwise there is no limit to upload photos. Starting discussions and responding to the comments of others helps a lot. I only responded to responses and comments which I had got on my discussions and the discussions which I had participated in. To answer your question that, "To whom you should reply?", my advice is there is nothing like you need to reply to anyone particular. Just reply to the discussions you come across as interesting and to your liking as your mood you are in! Hope that helped you a bit to clear your doubts and lessen a bit of your frustation. :) Shoot any more questions if you have them. I will be more than happy to answer them. Till then happy mylotting!

• India
24 Jan 09
Hey MVVSPR. Thanks for commenting on the discussion. I feel good that my post helped you clear many things about mylot. It shows that The effort taken by me in typing that post (Phew! - it was really a long post, isn't it?) is justified. You can ask any more questions if you have. :) Till then happy mylotting.