Sexiest Men in the Universe!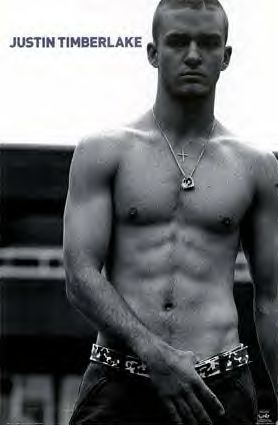 United States
January 25, 2009 5:36am CST
Let's dedicate this discussion to all the sexy men in this world. I want to know who you think are the sexiest men in the universe and post their picture here. It can be anyone in the world - celebrities, strangers, friends, family.. anyone. I have a top 5 list of the men I think are the sexiest (besides my husband): 1. Justin Timberlake 2. Chris Brown 3. Chester (from Linkin Park) 4. Matt Damon 5. Brad Pitt My list changes often but those guys seem to be up there all the time

So tell me, who do you think is the Sexiest Man in the Universe and you do not have to say your husband or boyfriend, I promise not to tell!
3 responses

• United States
25 Jan 09
Maybe I'm old, but I think Howie Long is pretty hot. Carter Oosterhouse is a cutie, and Eric Stromer is very nice looking as well (thanks HGTV). I know that isn't 5, but those 3 are the ones that first spring to mind for me.

• United States
25 Jan 09
Good topic to think about with my morning coffee in hand... Brad Pitt is definitely easy on the eyes -- I prefer long hair on my men so you know I loved him in Legends of the Fall and Interview. The two sexiest men I know, well I married one and spent 4 years engaged to the other and remain friends with the one I did not marry.