No mrs. Hairdresser, I did NOT ask for that!!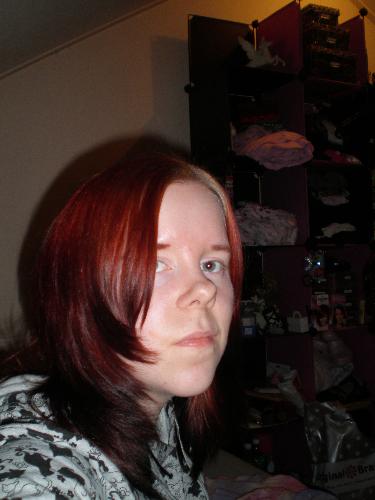 Netherlands
January 27, 2009 12:48pm CST
Here she goes, Cyberfluf off to the hairdresser after a couple of months. I hate going to hairdressers because they can't seem to get my hair the way I want it to, even though I explain perfectly well what I like. But hairdressers seem to be very stubborn people, and also willingly deaf from time to time

. It seems that every hairdresser has the uncontrolable urge to force their own opinion on you, and if you don't like it they will make sure they'll just cut it the other way around so they will still get their way in the end

. So here I went, explained what I wanted, nothing to serious, and the cutting started. More and more hair dropped to the ground. Oh no... this is getting to short, HEY I DIDN'T ASK FOR THOSE BANGS... and voila! A totally new coupe you didn't want! Now I can't put my bangs in my ponytail anymore which I was so excited about because they wouldn't have to be hold pack with all kinds of clips etc. to prevent them from swirling in my few all day. In the end my friends and family think it looks nice but I can't stand hairdressers doing what they think suits you if you don't give them permission to do so. Has this ever happened to you?
3 responses

• Ireland
27 Jan 09
It has happened to me before, I got my hair cut waaaaay too short! ]: I've given up just explaining to hairdressers, now i just draw a picture or cut one out from a magazine so they know what i mean. Theres still the problem that it may not suit my face though, which is my fault really xD

• Netherlands
27 Jan 09
I don't think it's your fault, really. You hairdresser has an education in giving advice to people on which hairstyles will suit their type of faceline. Someone with a very round face is better off having some hair styled in their face because they will look a bit bloated with a very short coupe, and there are many other rules to styling which I personally don't know but the hairdressers do. I also took a picture with me once when I was going for a very daring coupe and that one worked very well. They adjusted the coupe just a tad to make it suit my face a bit more and they did an amazing job! I should go back to that hairdresser but unfortunatly they are quite expensive

.

• Netherlands
27 Jan 09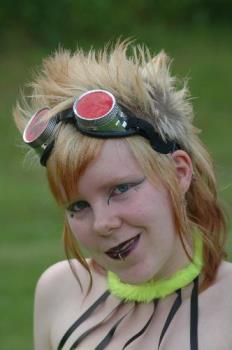 I added a photo with my last comment and it doesn't show

. I'll try posting it again with this comment *fingers crossed*.

• United States
29 Jan 09
That frustrates me so much when hairdressers do that. My sister went to beauty school and cuts my hair....she does whatever she wants EVERY time....it gets annoying. No matter what I tell her, she does what she pleases. Its hard not to go to her because she is my sister, but honestly, I've been going to another stylist that listens to me, no matter what I want. In my opinion, the customer is always right, even when they disagree with it!

• Netherlands
29 Jan 09
Thank you so much for commenting Lisa, it's good to hear that there are a lot of people that can relate to this issue. Or basicly, it would've been better if more people were happy with their hairdresser, but it makes me feel less alone on this part. I agree that if you hairdresser is a relative it is even harder to not go there anymore because there is another connexxion to the person that ties you to them. Have a great evening!

• Philippines
28 Jan 09
yup it happens,well if it's there the only way to go is to deal with it. make it your own like you've meant to have those bangs! work it girl! lol. on the upside, hair does grow so you just have to be patient. i've had few hairdressers in my life. i don't really like switching. if you've found one that jives with your train of thought stick with him/her! to be safe, i print out or show the hair i want. i'm so fortunate that my latest hairdresser is very careful with how to cut hair. i trust him so much that i need not bring images anymore. i tell him what i want and he does the styling eg. i want more body, i kinda like bangs etc. one more test i have with hairdressers is that the growth of the hair is still nice after a month they've cut it.

• Netherlands
28 Jan 09
You are right, luckily hair groes back

. And to be honest it doesn't look that bad either, but I hate it when people do not listen and do whatever they please. It's more because of that then the whole hair issue I guess. I agree you should stick with your hairdresser once you've find a nice one, unfortunatly the only one that was nice so far is someone I can't afford on a regular basis

. So that's why I tried out another person.. wrongo

.