Can eating food with too much MSG lead to baldness?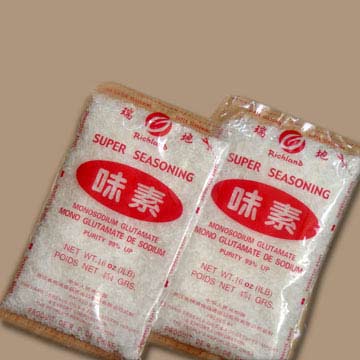 Philippines
January 29, 2009 8:04am CST
Is there truth to the rumor that too much MSG or Monosodium Glutamate causes baldness?
7 responses

• Philippines
27 Apr 09
I don't know about baldness but i heard that too much MSG can make you sleepy. i've heard that some date rapists put MSG in their date's drink to make them fall asleep.

• Philippines
27 Apr 09
I don't think so because my father has this baldness problem in their family.Also,I haven't met anyone complaining that they became bald because of MSG.

• Philippines
9 Mar 09
i never heard that using MSG can lead to baldness, though i know that too much used of momosodium glutamate is not good for the health, i overheard someone before that it can cause migraine too but that was just a hearsay, i still use it when im cooking and it really adds more flavor to the meal.


• Philippines
30 Jan 09
i dont know about that info if you ask me. and if that was true i guess it was the first info that i know from MSG. thats why we dont used MSG. only salt or some alternative seasonings.

• United States
30 Jan 09
Hello modstar! When I watched tv in qtv's "quickfire" by Rosebud Benitez, I then found out that all the humors concerning MSG are all still humors. They haven't proven anything yet about it. She said that as long as there is moderation when using it. I guess anything that is "over is bad" Anyway, baldness is inherited. My father is bald already because it runs to the family. My uncles were bald too.