If your writing was ever made into a movie...

United States
January 29, 2009 6:11pm CST
would you be angry if the film makers completely changed the story around until it was completely unrecognizable even to you? The reason I was thinking of this was because I was watching Total Recall which is supposed to be based on the Phillip K. D*ck short story We'll Remember it for you Wholesale. I like this movie a lot so one day I decided to read the short story too. I got it on audio CD and it was nothing like the film whatsoever. There was no great alien rebellion, no dictator, no pretty girls, no hero, etc. I don't know how anybody can say that Total Recall is based on We'll Remember for you Wholesale. Maybe the concept of someone having blown a memory cap, but that's about it. But back to my original question. Would you be angry if this happened to your work? I know I would be, and I don't care how much money they paid me to shut up. I would still be telling everybody within a five mile radius about it. How would you feel?
7 responses

• United States
30 Jan 09
*shrugs* It depends on which book of mine it was. Some of them I'd just be glad for the publicity, but I wouldn't want to ruin the movie for the fans...so mostly, I'd only ever enter into an agreement as long as they were sticking as close to the story as possible. It wouldn't be my desire to sue them if they went against our agreement, but having paperwork's always handy...especially in copyright cases. Heh.

• Canada
1 Feb 09
Paper trails are always a good thing I find, they tend to keep people honest. It is sad that we can't just expect someone to be honest now and have to kinda force them to be though. Publicity is a scary thing I think, it can start out as a good thing and turn ugly real fast! Happy Mylotting!


• United States
4 Feb 09
I would be livid! That's why you keep your artistic control.There very few director-producers like the great , late Sidney Pollack. He would woo the writer of his movie. They would have dinner before production and discuss how the movie was to be shot. I remember when he directed The Firm , he added something that Grisham thought was great yet it wasn't in the book.But today's Hollywood really don't care.So when they come around to get the movie rites, I would say they need to have their lawyers write in that I have artistic control or there is no deal.

• United States
4 Feb 09
i dont think i would be happy either. that is why i decided to self publish my novel on lulu. because i didnt want any editor messing with my work. plus, i wanted to design my own cover because i am a graphic designer. so, i am happy that i did the whole book my way. if i wanted to make my novel into a movie, i would do the movie myself, maybe like an indie film. but i will do it as is.

• Canada
1 Feb 09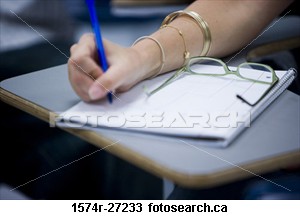 Well, I suppose that would depend on where someone is in thier writing carreer. As an unrecognized at the moment I would be absolutely thrilled to have somebody say they were interested in making a film about something I have written. But I suppose if you are someone like Stephen King who has managed to make a name for himself, you could probably have more control over how the movie was adapted. If I am not mistaken Stephen King does oversee each of his movie adaptations, and I think even goes far enough to write specifics of the some of these right into the rights contracts... But at this point he can afford to be picky and demanding as people know him and are interested in his stuff. As writers we often have a very specific image or thought in mind as we write, but once we put those words of the page they are no longer ours, they're in the minds and the imaginations of the readers as well as the filmmakers and each and every one of us is going to come up with a different picture of how that should look. Perhaps that is one of the hardest things about being a writer is not becoming so attached to your own words that you cannot see it from another's perspective. Until then, continue to write and have fun and happy Mylotting!


• United States
1 Feb 09
Well I have found that even the movies of Writers like Stephen King, when they take and make one of his books into a Movie there are quite a few differences in them, and that is why for the most part most people will read both. And then the same with John Grisham, etc. I have never seen a Movie that was exactly like the Book without being changed in a lot of ways as well. I am sure that the author knows this is happening, and since I am sure they are being paid royalties for someone else being able to use their ideas and Book, they do not mind. It just continues to get more Books before the movie sold out there as well.

• South Africa
1 Feb 09
A writer puts a great deal of passion and feeling into a book/poem/story. It must be hard when someone takes this piece of work and changes it drastically, especially if it has taken years to complete. But, at the end of the day, if someone wanted to make my book into a movie - I'd be like 'Whoo Hoo'. And then I'd try to desensitise myself from the book etc.