Does it snow where you live?

United States
January 29, 2009 9:25pm CST
Where I live, it snows all the time in winter. We get up to 20 inches or snow, along with -50 degree weather. I don't know if that's normal or depressing since I've never lived anywhere else haha. But I tell ya, I'm getting real sick of winter. What about you?
2 responses

• Canada
30 Jan 09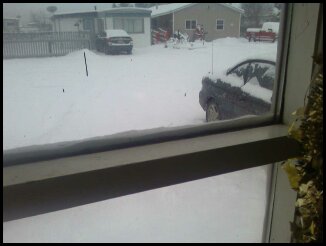 Does it snow here??????? Well ummm Yepppers unfortunately it does snow here and we get -50 Celsius here i will upload a pic for you to see

• Canada
1 Feb 09
Seems like it LOL I can't wait for spring to show up

• India
30 Jan 09
no dear i live in india amon the plains and it does not have the climate for the snowfall. here among the hills only it snows in winter. and to enjoy the beauty of nature we have to visit the hill stations for shorter durations. yes dear continuous exposure to subzero temperatures is not good as i understand and one needs natural sunshine and energy and heat. if possible go for some kind of travel in hotter areas to rejuvenate and better growth!!