do you know to play guitar?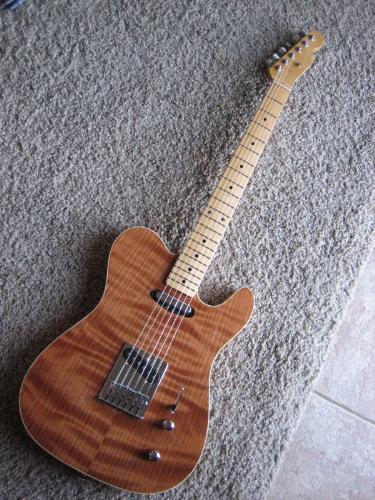 India
January 30, 2009 9:48am CST
hello people. i always wanted to learnt he guitar . i will be joining guitar classes this month. has anyone learned guitar before? is it difficult to learn guitar?
8 responses

• Canada
30 Jan 09
Hi there, I don't personally play the instrument myself, but my husband does. He plays and teaches all styles of guitar, but classical (the finger picking style) is his specialty. As with any musical instrument its always difficult at first, but don't let that hinder you. The more you practice the easier it gets. If you enjoy what you are doing then it makes it a lot easier to learn. I hope you enjoy and succeed in your lessons. ~proudnana~

• Philippines
30 Jan 09
i don't,though i have a guitar for 2 and a half years now, i still don't know how to play that instrument lol

i don't even have the time to even hold it or hit the strings on it. there's no one who can teach me how to play it that's why, i tried self taught before but it was really difficult for me. i guess i much prefer the drums of piano.

• India
30 Jan 09
Hi. I don't know to play guitar. But my friend joined guitar class. But he didn't complete his class. He bought best guitar but not completed his class. It is not difficult to learn guitar. But the thing is you should have interest and you should complete the class...


• Malaysia
30 Jan 09
ahh i wish i know how to play the guitar. i only know how to play the piano. enjoy your lessons!


• Philippines
30 Jan 09
I used to play guitar before when my guitar was not yet broken. But I'm not that good in playing guitar, I just know strumming, and reading chords. I still don't know plucking. To begin learning to play guitar, I guess you should study first the guitar chords. I just feel hard playing guitar because my fingers are easily get hurt on pressing the strings. But it's still fun to play guitar. Hope you like it. Happy myLotting!


•
30 Jan 09
I can play the guitar, but I can only do chords. I can do a lot of them though! I couldn't play actual tunes as in finger on fret type music, but I know all of the chord shapes. I love to sing and play the guitar, I think it's one of the most useful instruments to learn alongside the piano. I hope that one day I will be able to play the guitar properly as opposed to the way I can play just a little now.

• Philippines
30 Jan 09
I dont know how to play a guitar.I like playing the guitar but i think the guitar doesnt like me.I think you should be very patient and have ears for music,both of which i dont have.It takes some time if you dont know the basics.