How much introvet are you?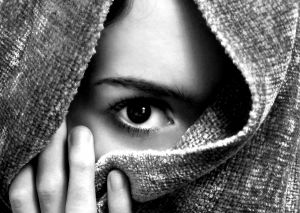 India
January 31, 2009 4:48am CST
Its good to be an introvert or not? how much person should open with others. what is the criteria should be there? can any body share their knowledge. Being introvert is not too bad, each characteristic in this life is very important.
3 responses


• India
1 Feb 09
thanks for response. yes your are havng good balance i think.

• Malaysia
31 Jan 09
Sometimes I am a loner but I am not an introvert. You have not justified your statement on why being an introvert is not too bad. Introversion is usually a sign of mental illness, a sign of low self-esteem and lack of confidence. An introvert is usually anti-social because they usually have problems in adapting to the environment. He/she may actually be seething in anger over something because they are unable to voice out their feelings and opinions. If this anger consumes him/her he/she can become extremely violent, vicious, or vindictive. In summary it is not good to be an introvert. all the best, rosdimy

• India
31 Jan 09
thanks for response, according to me introversion up to some extent is good because of that we can keep secrets. yes you are right all the other side effects of introversion.

• United States
1 Feb 09
No, I do not think it is healthy to be introverted. Bottling things up inside is never a good situation. I don't think secrets are healthy either but that is just me with one little opinion on this subject.

• India
1 Feb 09
thanks for response, i think so if some secrets hurt you from inside you should be an extrovert at that time.