Changing for others

Canada
February 1, 2009 1:08pm CST
Okay so lately I have come across a couple of discussions on friendship and I have to say that I am a little dissapointed. I have always thought that you are supposed to like someone for who there are not what their religion, hobbies, dress or whatnot is. Lately though all I have been hearing about is how some people want to change thier friends into something that they are not. I will not name name cause that is never nice but I would like to ask this: Would you change who you are for a friend, just to make them like you? Have you ever tried to change your firends? What would you say to someone who gave you an ultimatum: Change this, or we can't be friends anymore? I would like to knwo if I am the only person that see just how wrong this really is. No one should have to change to get someone to like them, we are all unique, it's who we are.
6 responses

• United States
1 Feb 09
I agree with you. A true friend likes you for who and how you are not what you can become. You are beautiful just the way you are, you should not feel the need to change so someone else will deem you worthy of their time. Yes we can all change for the better but not to the point where we loose our own self worth, our own way of seeing things, of feeling. Being different is a beautiful thing, it is what makes for a very interesting friendship, look at it this way, you should never run out of things to talk about, Good Luck to you.

• Canada
1 Feb 09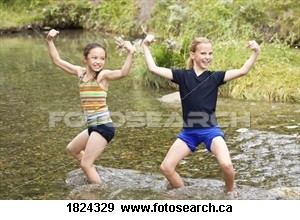 Hi there Iris and welcome to Mylot! I agree with absolutely everything you have said as well... and I especially like the comment about never running out of things to talk about. That is soooo true, I have a couple of friends that I do not get to see as often as I would like, but when we do get together, it's like not a day has gone by since we last saw each other. Happy Mylotting!


• United States
1 Feb 09
Hello to you and thank you for that, I just love meeting new friends and learning something new, it is an awesome thought that we can help one another to feel better about oneself. We have the power within us to help instead of degrade, it is but a choice! Have a great day.

• Canada
1 Feb 09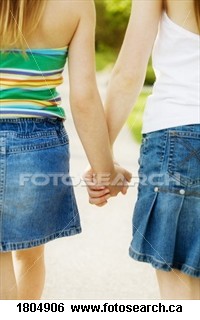 Well, I agree with you. I think a true friend will accept you for who you are no matter what. That doesn't mean that they will agree with everything you do as being right, it means that they will accept your right to choose how you want to be in your life and what you want to do with it. Just as I should respect the individual choice of each of my friends. For me personally, friendship is about love and respect and sharing. Our friends are the ones that we go to when things are bad, our friends are the ones we go to when we are hurt, angry, or frustrated and all the worlds to turned against us. Friends are the ones that will pick us up when someone else has knocked us down. Hopefully, if we have the best of friends, they will be there through it all, the good, the bad and the ugly! We all need someone to go to for advice, or just a hug if we need it. But, I can also count on all of my friends to tell me their honest opinion about a situation. My friends have also been there to kick me in the butt as needed. Particularly, if they think I'm about to make a bad choice. I may not always agree with their opinion, nor will I always choose to take their advice, but I know that they're telling the truth because they care about me and want the best for me.... but, they understand that I must make the final choice because I'm the one that has to live with the decision. Now that I've told you what I think true friendship is, I will also tell you that yes in the past I have also tried to change who I was so that someone else would like me. What I found was that I wasn't a very happy person and those relationships didn't last very long anyway because I was trying to be something I wasn't for the other person. Sadly I have probably also been guilty of asking another to change for me and that worked out just as well as my changing for another person. If we are not truly who we are in any relationship we can not expect it to last long term. My friends will love and care for me no matter what and even if they do not agree with one of my decisions they will still stand behind me and support me and that to me is what a true friend is! Happy Mylotting!


• Australia
2 Feb 09
A true friend is someone who likes you for who and what you are, not what or who they think you should be. The word "friend" is one of those overused words because many people are more acquaintances rather than friends. We have special people in our life and that are our true friends who accept us as we are, warts and all. We might not always agree on each and every subject but we accept that each is entitled to their opinion.

No I would not change who I am just to have a certain person be a friend because then I wouldn't be "me". Nor would I expect someone to change for me for the very same reason. We have some friends that we see all the time and other friends we see only rarely, however we share a genuine friendship. When we meet, we pick up the conversation and talk as though we only saw each other yesterday when in fact it might have been a year. I have to add though that during the time we did not actually see each other, we would have spoken on the phone. If someone wants me to change or gives me an ultimatium to change or else we cannot be friends, then I would say they have never really been a friend. The thing is that friendship is a two-way street, give and take on both sides and that is what makes that particular friendship unique and special.

Of course there are times when someone comes into our life and might not stay for long but while they are there, the friendship is genuine. I believe that there are times when we need that one person and only that person can give us what we need for that particular time. When the issue has been resolved, they move on and our life continues. The same can apply in reverse of course where we are the one who enters someone else's life for a limited time. A friendship can last for an hour, a day, a week, a month, a year or a lifetime and the length of time does not determine the value of that friendship.


• Canada
2 Feb 09
As always oldboy, yet another thoughtful and insightful response. Thanks again, definately lots of food for thought there for others to think about if they should be so inclined. I like the last part that the duration a friendship has does not determine its quality. Some of the most important and most influential people of my life were only part of my life for short time. Happy Mylotting!


• United States
3 Feb 09
Well, if I was acting in a wrong way (not being helpful, not listening well enough, not being as healthy as I should) and my friend or loved one wanted to change that about me . . . then I would change for those reasons. But, if someone wanted to change me into a completely different type of person, then I don't agree with that. I think friends and loved ones should look out for someone's best interests without placing conditions on them.

• United States
2 Feb 09
I agree in the fact that you should like others for who they are and vice versa. There have been many instances in my life where I have changed what I do or who I'm with just to please those around me and it ends up not working for anyone. at one point you realize that the people who stick with you are the ones who have seen you at your worst, your best and everywhere in between. Those are the people worth making an effort for. If they cannot accept you for who you are what you stand for then they aren't worth your time There are too many people who go into a friendship, romantic relationship, etc trying to change the other person or themselves to make things "work". It never really works that way. there are certain things that maybe people can improve but it's useless to try and change them or yourself to please the situation. Change is always constant and you will find that if you are constantly trying to accommodate the situation then you will never succeed for a long enough time to make it worth your effort because things will soon change. It's best to be yourself and be true to who you are and people who see that will follow and situations will arise to comfort you in the person you have become for YOURSELF.

• United States
2 Feb 09
I am totally with you on this one. If you chnge yourself so someone will like you you are giving away who you are. Now if you need to make some change because you are not happy then thats another thing. I can honestly say that I would never do that. If an ultimatem came down I would tell them not to let the door hit them on the way out. If I am doing something they don't like tough. We are not the friends we thought we were if that kind of thing comes down. I had a friend some time ago and we liked alot of the same things. There were differences and we injoyed being together so we just didn't get into discussions about the things we differed in. It worked out just fine. No one gave up who they were and we injoyed the things we did do together. I think it woked out quite well. In situations where you give up who you are to be friends with someone then you will eventually realize that you are not happy with this action and revert back. I have seen this happen in relationships where one person changes to fit better with the other and then they get married and the person that changed reverts back to the way they were before they changed. It has caused some nasty breakups. So I feel the best thing to do is to sit down and talk about these things and come to a comprimise. Where both of you get what you want or need.