What Is the worst way anyone ever broke up with you?

United States
8 responses

• United States
1 Feb 09
my girlfriend just said.. lets not go out anymore. in a note. maybe not as bad as anyone else. but i was just not expecting it. there was absolutely NO reason at all either. then a week later she asks to go out again, i said no, there is absolutely no way i will again. it will just be a stupid on and off relationship.

• United States
2 Feb 09
They just quit trying, that was the worst for me.

• Philippines
2 Feb 09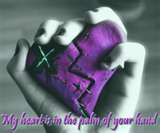 well about worst experience..its that time when my bf, the father of my daughter leave us when i'm still 3mons. pregnant.. he's just texted me that he dont love me anymore, well infact, he courted other girls.. it's very painful for me, that i'm crying everynight.. it's the saddest experienced i've ever met..until this time, 4yrs ago, we dont have communication at all.. i'm happy being a mom with my very cute daughter..i already moved on and happy with what i have now..

• United States
2 Feb 09
Hi, last b/f did not even bother calling me.All of a sudden I could not even get in contact with him.Conviently he was always not answering my calls so I got the hint.I even had my cousin try calling him and ask for someone else when he answered but when I tried calling him right after her call he again did not answer my call so I figured that was his crappy way of blowing me off.It was over with from that point on.

• United States
1 Feb 09
I can't say it was the "way I was broken up with", but it was the idea of "what was the whole point of this 'relationship'?" Years ago, a guy, who I wouldn't have typically gone for basically did all he could to woo me. And, boy did he. I compared it to the Alanis song, "Head Over Feet" (I think). I fell hard for this guy. And, then, he was no longer interested. WHAT!!? Where'd that come from? Maybe I was wrong. I was young, so maybe I did something wrong. Or, as my one friend had said, "maybe it was the 'thrill of the chase'." I've heard people want what they can't have. So, maybe wanting what wasn't was the game. When he "won", maybe the interest was gone.

• United States
1 Feb 09
the worst way that someone broke up with me was through cheating. i guess it wasn't really breaking up, it was more i found out and left. but it put a hurting on my heart and i still think of it to this day. it makes a girl feel she is not worth anything and she is can't give her man what he needs. it really lowers her self esteem. but i think that would have be the worst way that someone ever "broke" up with me. =[

• Canada
1 Feb 09
he came to my house had a conversation but I don't really know about what, saying how I was a great person and any would be happy to be with me, and the next thing I know he is supposed to be somebody else's boyfriend.

• United States
1 Feb 09
I always break up with them first cuz I found out that he was cheating on me. When I think back to my old time, I should not be his girlfriend at all cuz he was a player and all he does just show off. I dont know what to being with but I didn't hurt at all when I broke up with him. I felt so happy and just want to move on by myself. The thing that hurt me when my close friend fell in love with him and made him so mad at me with no reason. He talked bad about me to all his friends and made them hate me so bad, however I never hurt anybody so it turned out to be good. All of his friends changed to like me and realized that his was a bad person. Time passed by so fast, and now he is wonder somewhere that I dont know but I used to see him sometimes.