Why are you still single?

Philippines
5 responses

• India
2 Feb 09
Yes i am single and would like to remain like this until "such time".After my previous break up i dont seem to be intersted to get into any serious or casual relations.Basically too scared to fall in love again

• Philippines
2 Feb 09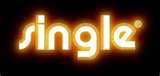 at this moment, i'm single.. single mom and working mom.. my bf and me fall apart just 3 weeks.. i dont really wanted to have a serious relationship this time after what i've been through with my past relationship.. i'm happy with my daughter and i'm keeping my self busy with work.. there are suitors but i'm stick to my decision that i wanted to be free this time..no expectations, no limitations, no commitment.. its my choice this time..maybe, when the right time comes..lets see.

• United States
2 Feb 09
I'm single. I'm still single because after my last relationship I really don't WANT anything serious right now. A casual relationship... something that's a few degrees more than friendship is perfect. Not a boyfriend. Not exclusive. Just two friends who have a good time together and occasionally get intimate.

• United States
2 Feb 09
Well im in a relationship but im not married!! so i think thats single.... :D sometimes still single its well but sometimes i think we need some other friend or someone who be with us. well have a nice day and hope you will have a very good week ;) see ya soon and bye bye

• India
2 Feb 09
I am single and I am loving it! I am single because, I haven't got anyone to live with. I am hopeful though. Wish me luck!