Simple Household Remedies for Hyperacidity.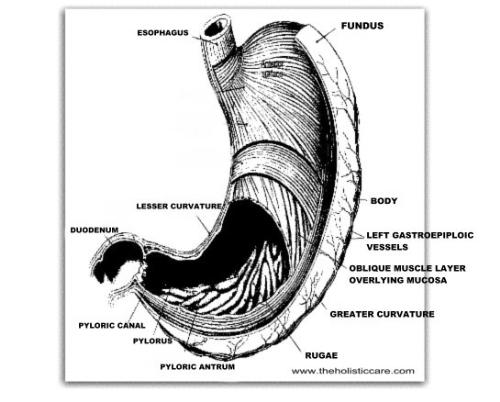 India
February 2, 2009 11:22pm CST
Home Remedies for Acidity 1) Eat a cup of vanilla ice cream or drink a glass of cold milk to get rid of acidity. This is an easy Home Remedy for Acidity. 2) Raita prepared with fresh curd, grated cucumber, fresh coriander, tomato is a sure shot remedy in aiding digestion, and helps eliminate acidity. 3) Mint: Fresh mint juice taken every day or fresh mint leaves boiled in a cup of water and sipped slowly after meals also helps to keep the stomach acids at bay 4) Mint juice before meals keeps acidity at bay. This is another good Home Remedy for Acidity. 5) Chewing 5-6 basil leaves relieves flatulence and acidity. 6) Half a glass of fresh pineapple juice should be taken after a meal for treating and preventing acidity 7) A piece of jaggery or gur after lunch and dinner prevents acidity 8) A very simple remedy for acidity is thin butter-milk mixed with 1/4 teaspoon of black pepper powder 9) One of the common Home Remedies for Acidity - Onion (pyaz): The juice of onions is an excellent remedy for acidity. 10) Habitual eating habits and a healthy diet can prevent acidity 11) Drink plenty of water (at least 6 to 8 glasses per day) and other fluids to maintain the acid balance in the stomach 12) A sherbet made with kokum and jeera gives relief from acidity. 13) Lemon rind can also be eaten to prevent heartburn 14) A glass of cold milk provides instant relief. This is an effective Home Remedy for Acidity. 15) Eat almonds to give relief to symptoms of acidity 16) Chew a few holy basil (tulsi ) leaves to get relief 17) Bananas, watermelon and cucumber have protective action against the acidity and heart burn 18) Lemon: Juice of one lemon mixed in half glass of water and ½ teaspoon sugar if consumed before meals helps to relieve acidity 19) When suffering from acidity, drink five to eight glass of coconut water a day. This is another effective Home Remedy for Acidity. Some Foods to Avoid for Heartburn There are many foods that are commonly known to cause acid in the stomach and heartburn. These are citrus fruits, tomatoes, fatty foods such as pork chops, deep fried meat, or potatoes, aerated cold drinks, coffee, hot milk and so on. These are just some of the foods one should avoid for heartburn as consuming any of these in excess can cause acute discomfort.
3 responses

• United States
3 Feb 09
Your number 1 remedy, Ice Cream or cold milk has been the most effective for me. I have acid reflux for which I take medication but still have times where I have an excess of acid and despite the lactic acid in dairy both remedies, in small amounts, have worked very well for me. I drink a lot of water every day and limit those foods that tend to cause problems. I drink carbonated beverages sparingly, no more than 2 or 3 times per month and eating smaller portions has helped.

• India
4 Feb 09
Yeh, the best remedy is ice cream. However if you read the full discussion, you will find many other remedies which are easy to obtain and effective. Thanks.

• United States
3 Feb 09
I've always found that eating an apple reduces any acidity in my stomach. Organic apples always work the best for me...15 minutes after eating the apple, no more acid! Another great remedy for acidity...8 oz of water with a teaspoon of baking soda stirred in it. The baking soda totally neutralizes any acid in your stomach. I've never used this because I rarely get an acidic stomach, but I've heard about this and suggested it to people who complain of heartburn and they said it works great.

• India
4 Feb 09
Terrific. Eating apples, to keep doctor and heartburns away ! Im glad I started this topic, for I am getting to know so many other remedies. Thanks.

• Philippines
3 Feb 09
When the stomach contains more hydrochloric acid than normal the condition is called hyperacidity. This excessive secretion may lead to ulcer in the stomach. Heartburn is caused when the gastric acid refluxes back to esophagus. Hyperacidity promotes heartburn, ulcers and reflux. Fruits like apple, watermelon and banana are recommended for people with hyperacidity problem. Avoid fried food, pickle, hot and spicy food. Take your meals regularly on time, don't skip them. Drink plenty of water. Avoid garlic, onion, pepper, radish and cabbage. Avoid unripe fruits. Do not haste while eating, always chew your food properly. Include plenty of green and leafy vegetables in your diet.

• India
4 Feb 09
Your diagnosis is absolutely correct Dr. Yori. lol. Yes, good points to be noted. Thanks.