do you believe that laughter is still the best medicine???

Philippines
6 responses

• Australia
5 Feb 09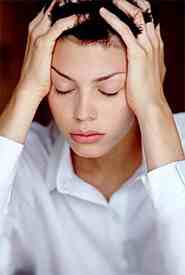 I believe that laughter is still the best medicine. My explanation, or atleast why I think it is the best medicine is you can feel really sick. Or like you said someone can suffer from physical emotion like anxiety, depression or stress. When you hear or see something funny you laugh, and that takes your mind off things and makes you happy, doesn't it? If you could also laugh there wouldn't be a problem. If there's anyone out there suffering from any sickness or anxiety, or any other physical way, watching a great comedy is a great way to have some relief time. Friends is very funny, especially Joey.


• India
5 Feb 09
Scientific research has already established that laughter is the best medicine to combat diseases.realizing the effectiveness of laughter ,the Indian physician Dr.Madan Kataria pioneered the concept of laughter Clubs worldwide.He developed a mew concept of Yoga known as "Laughter Yoga."

• United States
5 Feb 09
I read somewhere that laughter actually causes physical changes for the better, so yes, I believe that laughter is still the best medicine. It's certainly the most natural. It's proven that people with good attitudes get over surgeries faster, and I would assume good attitudes include a jolly spirit.

• Philippines
13 Feb 09
I believe in that quotation because I have experienced it myself.When I'm totally stressed the more I get ill.When the environment that surrounds me is happy I don't get to notice the pain

• United States
9 Feb 09
Hello cathya! I believe that laughter is the best medicine. I think I heard that when you laugh or smile, some of our muscles are moving. But I am not sure about it. Anyway, for me it's still is because all the stress and pressure will be gone when we laugh. It would lighten our day.

• China
5 Feb 09
Hi dear. I believe it. I used to laugh a lot with my old work partner and then then whole office is at a very pleasant atmosphere. Work becomes playing, too, not so boring. We like to make jokes and even something serious happened we can still keep calm and think it first in a funny way. Well, attitude is the most important. Keep positive and sometimes a great joke can heal a lot relationships. It's the best medicine, especially for patients having emotional problems.