how do you eat your broccoli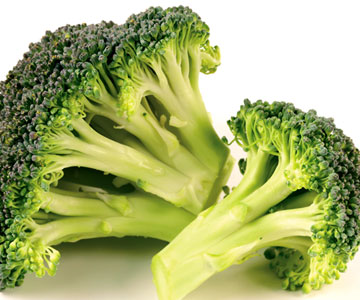 United States
10 responses

• United States
8 Feb 09
I like broccoli raw if I have a dip with it. Otherwise my favorite is steamed. Cheese sauce is great with it but usually I just put a little salt on it. We make a broccoli casserole I love. It's just broccoli, chicken, cheese, mushroom soup and then onion rings on the top (yum) It's also good in dishes like fetuccini.

• United States
8 Feb 09
hello shymurl i enjoy eating broccoli in broccoli salad as my favorite way to eat that veggie. i like raw broccoli like that. and i also like raw broccoli in fresh tossed salads. i like broccoli with loads of cheese sauce on it like that also. and i even like to eat broccoli raw with some veggie dip and i often make broccoli casserole. so there are many different ways that i enjoy eating broccoli and it is good for our bodies as well. and just plain steamed broccoli with salt, pepper and butter on it is delicious. take care and have a beautiful evening.



• United States
6 Feb 09
The only time I like raw broccoli is in broccoli cauliflower salad. I only like it then because it sits in a mixture of sugar, mayo, and vinegar for a few hours before you add bacon and cheese to it. YUM! Normally I eat my broccoli streamed with just a little bit of butter, salt, and pepper.


• United States
6 Feb 09
I like it most anyway. Raw with dip is good. Steamed is the healthiest way to cook it, keeps more nutrients that way. Or cooked in water. I have a recipe with soy sauce and seame seeds that is very good over cooked broccoli. I like it with cheese and in cassaroles.


• United States
6 Feb 09
I will eat broccoli anyway. I love broccoli its one of my favorite foods. I do love it steamed and still a bit crunchy.