What is the mbile U r using now.Does ur mobile satisfies you.Do u like ur mobile

India
February 7, 2009 5:04am CST
Hii Friends what is the mobile You are using now.State the name of your mobile.From when you are using mobile.Do you like your mobile... I am using Nokia N73.I like this mobile.And its feautures attracted me a lot.I will catch it in my hand while i am going out.I am using this from 6 months.I like it.I will listen music from this mobile it is very nice.And the clarity of the music is great in this mobile... Friends share your mobiles here..happy mylotting..lol..


5 responses

• India
7 Feb 09
Hi Sri.. I still use nokia 6600.. but i may go nokia n 73 after 5 or 6 months.. that is my next choice & no idea in changing the decision. My current mobile satisfies me much with my loaded softwares. I am always a technology lover & i use it to the maximum extent.. Currently i had installed cameraFX, Call cheater, HairPro, Call recorder, Sms Backup, Digi calc, etc.. I am really satisfied with my mobile. But only thing which dissatisfies me is.. its slow processor.. As i have patience with that thing, no prob... Have a nice time!

• India
7 Feb 09
hii raghul77ster..Wishing you to buy nokia n73 as soon as possible..which is a good mobile.I am also the technology lover.I am very interested to know about the new..thank for posting dude..happy mylotting..



• India
8 Feb 09
so we both are technology lover... Isn't it? I am happy with that.. also noticed we both are in 7 star ratings.. We Should improve that Sri..


• Philippines
7 Feb 09
Hi there. I am using Sony Ericssion K320i. Well, the brand is not important to me as long as I can do messaging and calling, camera is not necessary. I like Nokia brand too I am using those old branded phones before my last phone from Nokia was Nokia 6680, the first cell phone that has 3G, but it was a vodafone. I am planning to get Nokia Nseries also but I think it would take time. Keep up the good work, keep on posting.

• India
7 Feb 09
hii mialei23..i think for just calling and messaging mobile is necessary for you..good..so i think any kind of phone is sufficiesnt for this..okkk good..keep on posting..thank for responding..



• United States
7 Feb 09
I have a very basic mobile and rarely use it. It's just for emergencies and for my children to reach me if they need to. I spend $15 a month for minutes and they keep rolling over so I have over 2,000 minutes to use! The phone cost me $29 but came with 300 minutes (ten cents per minute) so the phone was free. I'm very happy with it. No camera, no music, no games but it does exactly what I want and no more.

• India
7 Feb 09
okkk gud..thank for responding..happy mylotting..



• Malaysia
7 Feb 09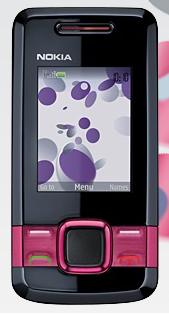 i'm currently using nokia 7100 supernova. i quite like it although it's a basic phone. i love the color- it's like reddish pink!

• India
7 Feb 09
hii kevsgirlalways..gud mobile..it is very awesome to look..thank for responding t this..happy mylotting..



• Philippines
7 Feb 09
I am using an old nokia. It works just fine for me although I really should get a better one. It refuses to die so I cannot replace it. Cheers!!

• India
7 Feb 09
ohh okkk great dude.Nokia is a branded mobile.it works fine for years.Previous i ha usen Nokia 6020..It works fine for me for 3 years.No repairs..kkk thanks for resonding..happy mylotting..