Do you worry about getting OLD??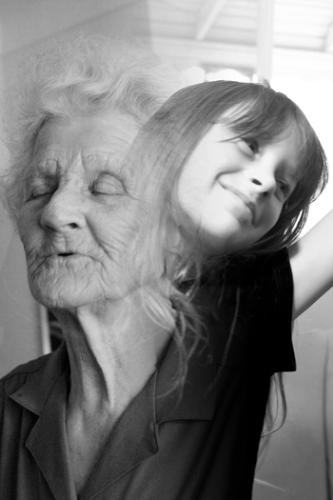 India
February 8, 2009 8:48am CST
These days I am having hairfall. A friend of mine told me this is my first sign of ageing. That day I really felt that I am getting old & someday in future I will loose my youth & eventually life. I know its the truth,but it is very weird for me to accept. I mean i know I can't do a thing to stop me from getting old,but I am failing to accept. How do you view this in your life?? Please share your thoughts....
4 responses

• Poland
8 Feb 09
I cannot believe i'm soon going for the 30s. I don't imagine myself being old and don't like to think about it. I hate birthdays also cos that means that i'm a year older.

• India
8 Feb 09
thats funny in a way as i visualize...we celebrate for getting old & still we don't want to get old.how do you view this ??

• India
8 Feb 09
Well surely its lot frustrating when we see what is happening to you ,but thats reality ,all i would do is to accept this little reality .But i would also see that there are a lot of people who are getting old along with me,and would spend time with people who are young at heart . As i see there are a lot of people who made it big when they started getting old ,like we have Col.Sanders who started KFC when he was really old and penniless,,,but eventually in a short span of time ,this man achieved a lot . So start enjoying every bit of life ,never waste your time worrying about getting old Cheers Vishwas

• India
8 Feb 09
hey...i never knew the KFC story...that is truly inspiring. Thank you for responding.

• United States
8 Feb 09
i am old and i worry about getting older.it is not that i don't like being older.i can't tell you the last time someone carded in a bar.i have had a great time getting this ugly.my wife tells me that my weather face tells the story of a good but,hard life.so don't worry about getting older, worry more about how you get there. have a good time during your life. treat others like you would want to be treated.play the cards god give you to the fullest.have a great life.enjoy yourself

• United States
8 Feb 09
My worry is so much in getting old as it is in feeling old. I really want to be able to continue an active way of life. I want to be able to do for myself. I do not want to have to depend on other people to do or take care of me. Time passes and there is really nothing to do about that. You can't control your hair getting thinner, or your eyesight getting to the point where you need reading glasses. But you can work to stay fit and continue to enjoy the same things you do today. As you get older, you begin to realize that this is really the most importent thing.