Studying

United States
6 responses

• Anderson, Indiana
9 Nov 06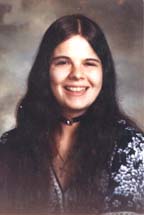 Definitely! If you get all worked up about it, you end up not really learning anything because you only have one main goal: passing the exam. This might make you so uptight that you will freeze up come test time. Better to go about studying in a more relaxed and meaningful way. Even if you don't make a perfect score on the test, you'll actually end up remembering the material better and internalizing it instead of simply using it to score well on the test, only to forget about it afterwards.

• United States
10 Nov 06
Yes, I have been guilty of studying to much for exams. I prefer to study late at night but I find that once I get sleepy I forget everything I've memorized in the past hour. Sometimes there just isn't enough room in a persons head for all that information. Now I try to study only about an hour per an exam and focus on the important stuff.


• United States
9 Nov 06
If you are stressed from it, you will have to take a break. I have found that if you study before bed, your brain will keep it in while you are sleeping.