Do you go out anyway?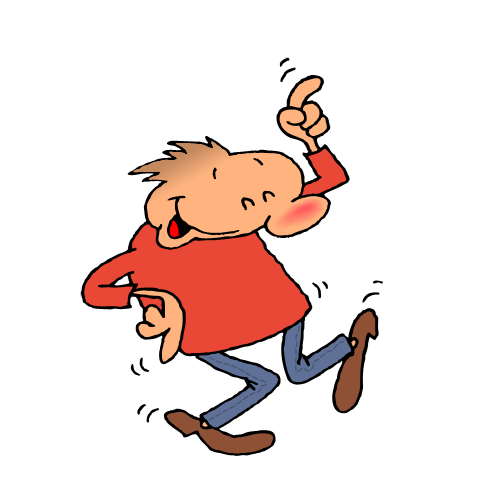 Netherlands
February 9, 2009 11:57pm CST
If you are not feeling well Or you just feel like staying home but a good friend of yours asks you to go out and keep them company what do you do? Do you go out anyway just because they are your friend and you don't want to let them down? Or do you explain to them that you're under the weather or that you just don't feel like going out you would rather stay home but maybe next time? And the flip side is, what would your friend do? Go out just because you ask or explain to you they don't feel like going out at the moment?
8 responses

• Malaysia
23 Mar 09
it depends how sick i am and how close i am to that person. usually if i'm sick i'll just let them know..i expect them to understand, i'm not well after all and will go out with them when i'm much better.

• Netherlands
24 Mar 09
I feel exactly the same way. If they know me and are my friend then I expect them to understand as I would understand if they should happen to be sick and could not make it! Thanks for responding!


•
10 Feb 09
Hi Gel, If it was a spur of the moment ask to go out and I wasn't feeling up to it I would just say and so would they but if it was something that had been prearranged for a while and just feeling slighty under the weather rather than really ill I would still go and so would they, I can always play catch up by resting the following day. Huggles. Ellie :D

• Netherlands
10 Feb 09
I think that is probably what I would do because if you've had something planned for a while and looking forward to it then I would feel bad about letting them down also. But like you, I would have to be only a little under the weather if I was really sick then I would hope that they understand and take a rain check! I like the new nickname you gave me! Gel...has a nice ring to it! Thanks for responding! ;)

• Netherlands
28 Feb 09
Yes it is a mouthful to type out each time! One would think...if they didn't know me better, that I purposely thought up the longest name I could find wouldn't they??? :)


• United States
1 Apr 09
I will go out with them since i enjoy time together with my friends. Also it will help me to recover from this "not feeling well" syndrome faster, partying with good friends is a lot better medicine than consuming pills alone at home. LOL!!

• Netherlands
2 Apr 09

Well you do have a point there I suppose!! While it is a lot more fun partying and forgetting what ails you I tend to be one of those "whoa is me", feel sorry and pity myself!!! Sometimes that makes me feel better!!!

Thanks for your response Lampar!!


• United States
6 Apr 09
It is funny whenever i'm not feeling well, i go out for a run, or play game or party with friends, then i'll feel a lot better than swallowing pill or pain killers alone at home. I guess it works on me better than you; Greeneyelady! It is just a personal experience . LOL. ....

• Netherlands
7 Apr 09
Oh Goodness!! Whenever I am not feeling well I am lucky to get out of Bed and walk to the kitchen to grab another hand full of pills...Much Less Jog!!!

Then I usually go and lie back down and look like I am catching flies...

Maybe next time I feel ill I shall have to call on You to go out and Jog For Me and we'll see if it works as well for me as it does for you!!!



• Netherlands
7 Apr 09
Good choice! At least you are smart enough to know that when you're too sick then you may make yourself sicker if you go out on the town! Thanks for responding!


• Anantapur, India
7 Apr 09
I go out when i have free time because usually i do have lot of work at my home because working online then have to study then watching programs on TV so i need to have more time even 24 hours are less to me.

• Netherlands
7 Apr 09
I do know what you mean when you say that 24 hours in a day is not enough for you...I feel the same way!! Of course I would not really want the day to be longer then it would only mean that I would have to work longer and I definitely don't want to do that!!

I enjoy going out sometimes if and when I have the free time but if I happen to be feeling sick then I much prefer staying at home and trying to get well quicker!! Thanks for responding!



• Netherlands
28 Mar 09
I also think if it is a good friend then they would understand when someone does not feel well and should be OK with taking a "rain check"! Thanks for your response!


• United States
26 Mar 09
If I am not feeling well I will not be going anywhere unless I am getting paid, such as work, or I have already paid for a ticket to an event. I missed a major event recently because I was not feeling well and thought it better to rest since I had to go back to work on Monday.

• Netherlands
27 Mar 09
It's nice to know that someone feel the same way as I do! I have paid for a few tickets in my life that I ended up giving away because I felt under the weather and I know myself, if I go out when I am sick instead of resting my body I will be sicker the next day and it will just take all that much longer to get well! Thanks for responding!



• Netherlands
10 Feb 09
In that case, if they were my best friend and they were going through a hard time, then Maybe I might go out, but I am more likely to tell them I'm sick or don't feel like going out and ask them if they would like to come over to the house to talk and we could go out another time. I find a of the times when people are going through a hard time then they like to talk about things also. Thanks for responding! ;)