Would you ever start a relationship with someone who is married?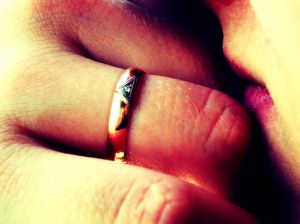 Latvia
February 11, 2009 6:08am CST
I have never had such experience for myself but I know few people around who have ruined other relationship. By meaning "ruined" I don't always mean it in a bad way, sometimes relationships are on the line to end anyway, and you are just a one more reason for a woman or a man to understand that being married with this person doesn't make you happy. But could you date someone who is still married?
5 responses

• India
11 Feb 09
No..Never...Also I will not make any relatinship with married one in the future. It seems that you are disturbing anyone's happy married life.It may break the relation between a married couple.So I will never do that in my life..

• Philippines
11 Feb 09
Well if the person is still married and is still living with her spouse I would not dare. But if that person is married but has been long been separated from her spouse I might consider it given that I like the girl and I know that I was not the reason for the breakup.

• Philippines
11 Feb 09
No, definitely a bad move. You will just walk into a deep hole and be trapped. And the word is heartache. There is no other way but just to stay away from a married man if your a single lady. And for a single guy, stay away from a relationship with a married woman.

• Philippines
11 Feb 09
No.. definitely not.. My mom and dad separated because of a woman. I think it's being selfish.. I was very young then and that woman didnt even think of me.. I promised myself, i will never let myself fall for a married man or if i ever happen to fall in love with a married man, I would stay away from him.. I would think of others first than myself. if the relationship is about to end, at least i am not one of the reason why it ended..

• United States
11 Feb 09
No, I would definitely stay away from a married couple. That is just crossing the line too much, even if they are having problems. If I start a relationship with someone, I want to feel like I am the only woman in their life, I do not want to have to deal with all of his extra baggage from his marriage. There's many men/women out there for you, so you can pass it up and wait to meet someone else.