does your car have a 710 knob?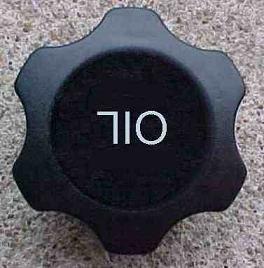 Canada
February 11, 2009 8:00pm CST
Automobiles get more complicated each year. The mechanics are forced to regularly upgrade their training, so its no wonder, that even the best auto mechanics are sometimes taken by surprise. One day a woman came into the shop and told the mechanic she needed a new 710 knob, because she had lost the old one. The mechanic had no idea what she was talking about so he asked her where it was located. She told him it was on the engine. Then he asked if every car had one. She said she wasn't sure but she thought they did. So he went over to the car he was working on and asked her to show him the part she needed. Without hesitating she reached over and pointed out the 710 knob. Does your car have a 710 Knob?
4 responses


• Australia
14 Feb 09
I live in a remote community so one needs a modicum of self sufficiency. Being able to top up the oil, radiator, brake fluid and other stuff under the bonnet is easy. Can you believe many people do not even know how to activate the bonnet release so they can open the bonnet to check these things????


• Canada
15 Feb 09
You're hilarious barehugs. I was going to respond out of email and say I had no idea what you were talking about. I do not know of a 710 knob. But the minute I saw the picture, I laughed my a$$ off. Thanks for the giggles......again. *Annie goes off muttering, "how stupid can someone be, when they can't read the word
OIL
, even when it is upside down"*


• United States
13 Feb 09
Lol.. I don't even know what is 710 knob. I have no idea about the parts of the car. I just drive it and when I can. I have no interest also of knowing everything or every part the car which is suppose to be we should know it so that when the car won't function we would know why? and we can easily tell the mechanic what is not functioning.But for most ladies, they have no concern about car parts like me..


• Canada
13 Feb 09
In a perfect world women would be Auto Mechanics. Every car would have a 710 knob and kids would learn all about it in elementary school. Actually an engine that is running perfectly is like a miracle going somewhere to happen. Imagine (if you can) all those little wheels and pieces going round and round and back and forth, and there on top of it all, is the 710 Knob.