Solar water heaters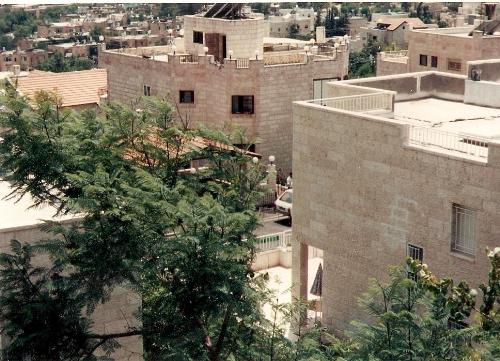 Israel
February 12, 2009 1:03am CST
In Israel, most everyone use solar water heaters. These are installed on the roof of the building, the solar water heating panel faces the south, where the sun is the strongest. The hot water is then piped down to the apartment. This way even on cold, but sunny days you get free hot water. Usually the system has to be replaced every 10 years. The cost the last time I had to put in a new system was about $700. It really does save on the cost of heating hot water. In this picture, you can see a few apartment buildings with the solar panels installed. Do you have this opportunity in your neighborhood?
7 responses

• United States
12 Feb 09
Not many people have them in this area, but they're expensive here (USA) costing in the thousands instead of the hundreds. Some areas of the country have more consistently sunny days than others, also. Solar power isn't feasible when you only get sunshine an average of once a week.

• China
12 Feb 09
Solar water heaters are very good means to utilize clean ready energy resource of the sun. We had it installed on our townhouse roof. About half of our neighbors have such appliance. Ours worked well in the first years, but later because of the rubber weathering, it started to leak. And we could not find the producer. We had to give up using it after about three years . The concept is good, but in this market, the products are not mature, and service poor, hence the cost too high for it to prevail.

• Israel
12 Feb 09
What country are you in? Maybe this would be a good market for a foriegn manufacturer with many years of experience to martket to? They are very prelevant in Israel, almost every building has them.

• United States
13 Feb 09
Wow. If we could install one for $700 I would do it. But at $3,000 to $4,000 for one, I don't think it would pay for itself before it wore out. Glad to hear someone is able to do it.

• Israel
13 Feb 09
I guess it would do well in the Southwest, or in the Midwest. But remember in Israel, the money is worth 1/4 as much. As a teacher teaching 12 hours a week, I only make about 2000 NIS a month which translates into about $500 a month. MY husband who is a registed nurse works full time and he only gets 5,000 NIS a month which is about $1500 a month. We have 5 kids and food is about the same price as in the US, etc. In the winter, we only turn on the heat if it is almost snowing outside!

• India
27 May 09
Here the solar water heaters are very costly. I hope some day the cost of the solar water heater comes down so that I can buy one solar heater. I think solar heater do helps to bring the electricity bill come down.

• Israel
27 May 09
Where are you living? This looks like to me a great business opportunity. Maybe I can help from Israel where the solar water heaters are cheap, and find someone to export them to your community. The hitch would be the installation. We would also have to export intallers to your country. It does reduce the amount of electricy that I use to heat water, but on days when it is cloudy I still have to turn on the water heater (electric) unless I want a cold shower!

• United States
13 Mar 09
I've been to Israel three times and one of the wonderful things to see from the airplane is all the homes with the solar panels! We don't have solar panels on our home and we've never looked into the cost but I wanted to respond to this discussion because you gave me such a warm memory. Thanks so much!

• United States
22 Feb 09
We have a gas water heater that seems to be working fine for now. When it goes bad we might think about this to replace it. This seems like a great idea. We have thought about putting our home on solar panels, but the cost is great. We will look in to this.

• Israel
18 Feb 09
Mine is already 8 years old and the electric element is burned out. What a pain. I also have a slow water leak that I need taking care of. So I must shower early afternoon to get hot water in the winter or just go to a friends house and shower. I can't wait for summer again. Or just get the plumber in to fix everything. I need to get the plumber in. The one who plumbed my house did everything wrong that could be done wrong. I've already had half the plumbing replaced. Now to finish replacing the rest.