Are you missing someone?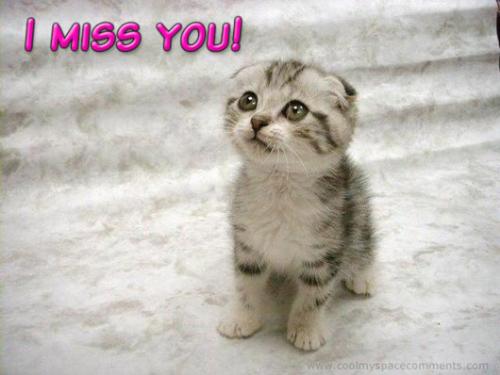 India
February 12, 2009 9:37pm CST
In my life, i miss many people, when they are eloped for sometime. In mylot i miss some of my friend who are not active for sometime? in office i miss my old mate, who left. Do you miss someone in your life, otherthan your loved ones?
3 responses

• Malaysia
13 Feb 09
Yeah, normally we tends to miss someone who are no longer around in our daily life. I miss my old friends who have lost touch, my grandparents who have passed away, and those who have gave me sweet or even bad memories...

• India
13 Feb 09
thats gr8, you miss all ur past nearones.who gave you sweet as well as bitter memory.Thanks for ur response.

• United States
13 Feb 09
Yes. I miss someone everyday. I miss those who are gone and no longer with me and my family anymore. I miss my friends when they are away. I miss my inner child lol I miss my old pets and my dog when i'm away from him now. i miss my home and bed too but thats not a person... lol right now I am missing a friend and loved one. missing a couple of people.


• India
13 Feb 09
yes, friendship is very cute relationship on this earth. Happy FriendLotting!