LOVE and WIFE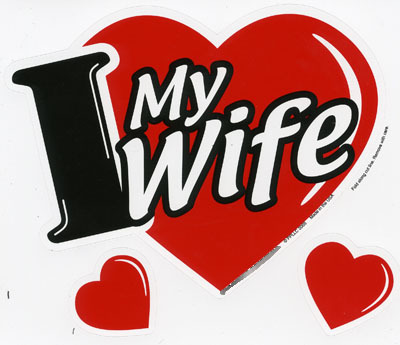 India
February 12, 2009 11:05pm CST
How many of you had your hearts broken? What is the meaning of LOVE & having a WIFE? Meaning of LIFE would be getting LOVE from your WIFE ....but the expansion of LOVE & WIFE makes us to think a lot.... L.O.V.E -- Loss Of Valuable Energy W.I.F.E -- Worries Invited For Ever what do you mylotters have to say about this?
3 responses

• Malaysia
13 Feb 09
LOVE is a beautiful word coined to bring out your true feelings which gives that soothing feelings and keeps the heart pumping faster and faster when one is in love so much of valuable energy is drained to express love but WIFE....no worry, Now, husbands, before you get too upset with WIFE, remember, if the shoe doesn't fit, don't wear it. So don't invite worries!!!

• India
13 Feb 09
hahaha nicely coined by you...thx for replying

• India
13 Feb 09
when you are only in love,it seems good because there are no expectations or responsibilities to hold by that time.Just the presence of her is enough.But once when you got married,then love becomes part of life and one has more responsibilities and house hold duties and that too to be executed by both.So,much more understanding and co operation are needed now and it is hard for a single person to go hand in hand with the new one.That is the main problem.When you learn to tolerate the other,in other words to accept her with all her qualities,then the worries are over and life will be more beautiful with a wife.Cheers!

• India
13 Feb 09
wonderfully thought & written