Looks like its going to rain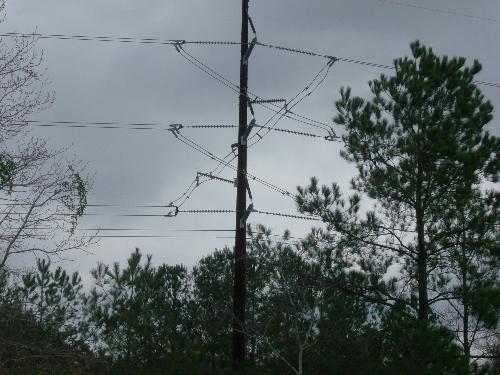 United States
February 15, 2009 3:02pm CST
I was just out walking around and I noticed it looks really dark out. I guess I will have to stay in for the rest of the day. I was planning on starting my garden today, I guess that will have to wait for another day. Whats your weather like today?
6 responses

• United States
16 Feb 09
I think it was up to about 60 here today, but it snowed yesterday early. Up and down... it's almost springtime, I think. Not close enough to work in the garden yet, but I have been thinking about cleaning up a little outside on the warm days.

• United States
16 Feb 09
hello moneymommy it got really dark outside this afternoon here in the Middle Tennessee area as well, and it looked like it was going to pour down rain, but we didn't get any rain at all. then after the clouds passed it brightened up some outside for the rest of the afternoon. did you get any rain this afternoon where that you live? thanks for sharing. it is supposed to be lots cooler around here this week and the warm weather break that we had not long ago, has only made my cabin fever worse. take care and have a beautiful evening.

• United States
16 Feb 09
Well it cleared up real fast and turned out to be a beautiful day here in Texas. Was very warm today so I got to do some of my garden work.

• United States
15 Feb 09
it's cold & it was snowing earlier. hope it doesn't come back.


• Malaysia
16 Feb 09
These days the weather is very unpredictable, in fact it is the transition period of time from monsoon season to dry season. At the same time cloud burst occasionally happens at my location but not yet for storm. I mean, during this season its gonna change from cold to warm temperature and I think in the next three (3) months I can hear about drought news happening in many states. It is a common weather phenomenon living in tropical country, especially when the location just next to equator line.

• United Kingdom
15 Feb 09
When you are planning to do some gardening it is a shame when dark clouds hang over the area signaling that rain might come at any moment. It is a nightmare mowing grass when it is damp or wet. I like to hear raindrops but I don't like spending time indoors when I have better things planned. Good luck for better weather tomorrow.