Ever shaved your head bald?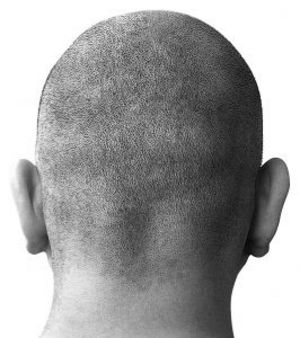 Latvia
February 17, 2009 9:22am CST
Don't you sometimes feel that your hair just annoy too much? That cutting them all off would solve many problems and definitely save your time which you spend preparing them! Sometimes I wonder how would I look with an bald head, I am a girl so not very likely that I would look nice at all

I think some of those who shaves their heads feel freee!
5 responses

• India
17 Feb 09
hi lindery , my dear friend, yes, i went bald when i was very small , i think i was two nd a half or something like that . actually it is tradition here in India that we shave off the hair of the child between one and a half month till five years. when evr once. we people dont leave the hairs of the womb s evveryoehere , in india, must be gone bald once in his or her llife. aftr that , nonever, i nevr went bald, i dont like that look at all now we are having a baby so we are planing to shave her head soon.

• India
17 Feb 09
nooo...i dont even dream of shaving my head....i look very ugly without hair...i like having long hair and i have no probs in maintaining it...

• India
17 Feb 09
yupp..so far only once during my childhood...but after that i havnt done that..!!

• United States
17 Feb 09
I have never shaved my head. Your discussion brought back a memory. I remember when I was in high school. And that became a thing with the guys. All the guys shaved all the hair off their heads. Most of the guys were walking around with ball heads. The whole basketball team had bald heads. That was a guys thing and that was a ball headed year.