growing up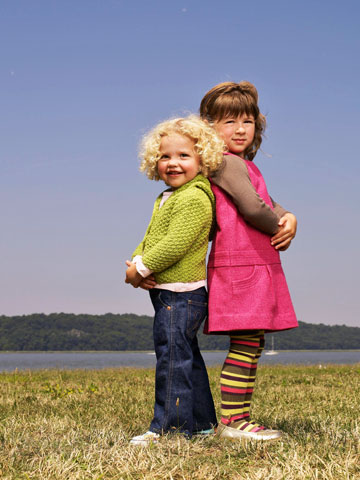 South Korea
February 18, 2009 12:08am CST
some of my friends are worried about the height of their kids as if they doesnt grow..but my problem with my son was opposite..he is only 9 yrs. old and hes height was already 4 ft.5 inches tall and hes shoe sizes are getting bigger..i was worried about hes height...how about you guys what kids of problems do you encounter when your kids are growing...pls.share
6 responses

• United States
20 Feb 09
I don't really worry about my son now, as I did when he was younger. He's always been a big boy height/length wise. Being born at 23 inches long, and by the time he was two years of age he was 38 inches tall... and now he's 6 years old and is 50 inches tall, which is about 4 foot 2. He's the tallest in his 1st grade class, but the youngest. When he was younger we had him checked because of the painful growing pains, he still gets them from time to time but the spaces in his joints are fine, and we aren't worring about it.

• South Korea
20 Feb 09
thats what good..thanks for responding..have a nice day

• United States
18 Feb 09
Sounds like your son should be playing basketball:) My oldest is the shortest of all my kids and his brothers always tease him. My youngest boy is the tallest of my boys. I don't really think that there is any problems with their height. MY youngest loves basketball and his height helps out, but there are kids on his team that tower over him. My 8 yr old daughter is almost as tall as I am (5 ft 4). She loves it.

• South Korea
18 Feb 09
basketball..my son doesnt love that kind of sports,how i wish he likes that cuz my brothers are basketball player, he is now learning martial arts..and he himself enroll to the academy and the teacher send us the bill..its good to know that your kids are love their height..thanks for sharing..have a nice day

• United States
18 Feb 09
My son is growing really fast as well. He is only 7, but he will soon be taller than me. I am only 5'2", and my husband in 5'8". My son grows into and out of clothes and shoes so fast. Just the other day he came to me and said, "Momma, will you button my pant?" I thought, now why do I need to button your pants? He is 7 and has been buttoning his pants for sometime now. I bent down to button his jeans, and discovered they were almost too small for him to wear. I was having to button them because he could not get the button into the hole. These were jeans my mom got him for Christmas and already he was getting too big for them. So, Marketing07, I feel just as you do. Our boys grow up too fast. :(

• South Korea
18 Feb 09
oh.yes todays kids grow fast i think, or maybe they inherit from the parents .thanks for sharing have a nice day

• United States
20 Feb 09
[i]Hi marketing, you should be thankful for him..LOL! He will grow tall and do now worry about his feet size! LOL! I have no kids but when I was young, I was very much worried if I will not grow tall..I was always in the front line when I was in school. I was very short! LOL! and end up just 5ft2 inches this time, I wish I was a bit taller! LOL![/i]




• South Korea
21 Feb 09
5 ft.2 is good height for me..as i am 5ft.6 you know my son is the tallest among his classmates in school sometimes ..and sometimes he will complain to it.thanks for sharing my friend..have a nice day

• India
20 Feb 09
My son is also 9 yrs old and he is 4ft 7inches tall…I don't think there's anything wrong with him and that its not normal in any way! His shoes are though a problem I know, he has overgrown his age group and now wears shoes the first size for teenagers…but I am OK with it, I want him to grow tall.

• South Korea
20 Feb 09
that was good..thanks for sharing..have a nice day

• United States
20 Feb 09
I don't worry too much. My oldest is tall for her age, there is only one kid in her class that is taller than she is. My younges is almost the same size and same height as my middle child. And my middle child is a little tall for her age, even though she does have a very small and delicate bone structure. I am on the short side of life and my husband is pretty tall, so I figure my kids will at least be average. I'd love for them to be tall, but as long as they are happy and healthy I'll be glad.