Friends....Being so close or already taking advantage????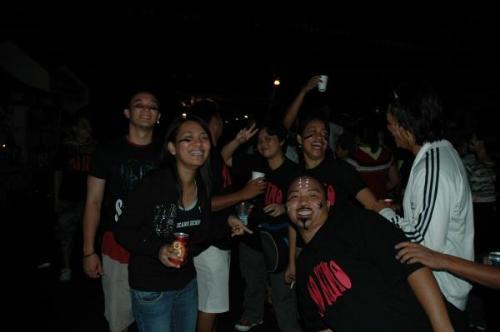 Philippines
February 18, 2009 4:58am CST
I have these friends who always wants me to be with them most of the time. But what I don't like about them is that they are too demanding with my time. I feel flattered that they really want me to be around all the time. Whenever I tell them that I can't be with them because I am busy with something they resort into guilt trip and emotional black mail. I don't know if it is a kind of abuse or if they are taking advantage or they can't just be complete without me.
4 responses

• United States
18 Feb 09
It appears to me, on the surface, that these people are not really your friends. Do you pay for everyone's way when you are together? If so may be that they really are not friends but are free loaders. Sounds like they use the guilt trip to keep you around so they have someone to lean on. Real friends will give you space to be yourself, they will support you in all your decisions.

• Philippines
19 Feb 09
No, I don't pay the bill alone when we go out. We contribute. They actually have more money than me because they belong to rich families, and me, I am just an ordinary person. They just want me to be around almost all the time and I don't know why...

• United States
19 Feb 09
Good friends are hard to find, sounds like from your last post that they just feel comfortable around you and are not pressured to put on front. So my advice would be to enjoy and when you need to do other things tell them, they may object some but they will let you go if you need to.

• Philippines
19 Feb 09
Ok. I'll do that. Thank you so much for the response. I really appreciate it.



• Philippines
18 Feb 09
I don't know. I am so afraid to talk to them about this because they might misinterpret the whole thing. Sometimes it is hard for them to understand me in any way. There was even a time that they knew that my mom was in the hospital but they still want me to go out with them. It is just so hard to let go of them because they are my friends for years. I don't know what to do. Wahuhu!




• India
18 Feb 09
It is good that u are with friends who always want u to be around.But if u don't get ur own space in any relationship,it becomes suffocating.I feel that true friends are those who r with u also when u need them.They should understand that u have ur own world too which has other relationships to take care of,other tasks to complete,and at times be in complete isolation with u urself.And blackmailing is very wrong on their part,as they should see that u r willingly and soulfully with them.In return u should also do the same and let them have their own worlds too. Instead of just thinking and feeling bad about these things try to tell what u r feeling.Afterall true friends are those who give u patient ears and help u live.

• Philippines
18 Feb 09
Thanks for the response. Yeah, they should understand me if they are my good friends. Maybe I am just so afraid to lose them because they already became an important part of my life. They are always there when I needed them but they are just so suffocating at times. Ok, I'll try to talk to them about this, and if they don't listen, well, maybe they are not my true friends.




•
18 Feb 09
It sounds to me like their not your friends to me. Although if you cannot part with them the only solution COMMUNICATE