Emergency Section - Wound infection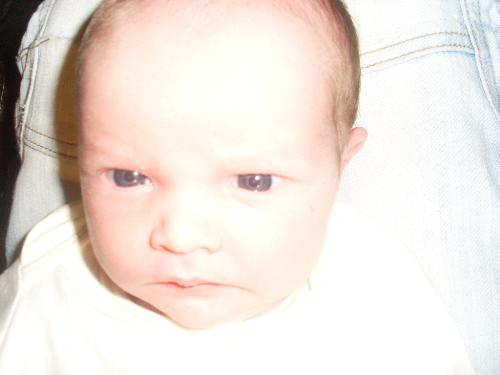 February 18, 2009 8:34am CST
JUst had my first baby and ended up with an emergency section for the babys well being and ended up readmitted to hospital with a wound infection and was hooked up to IV for 8 days on antibiotics and have been discharged home now with oral ones so I can finally be with my little boy. Has this ever happened to anyone else and if so how did the recovery go. I know I have to expect it to be long and hard but I am anxious to be back to normal. For anyone interested it was a little boy called William James weighting 8lb 4oz born 4th Feb. And I think he is just gorgeous.
5 responses

• Canada
18 Feb 09
I have never been through your situation, but I just wanted to say.. Your son is adorable, and Congrats !!! Have fun being a parent, and even when its seems tough and you question your sanity, just give him a hug and kiss, and everything will seem so much brighter !!!!! Congrats again !

• United States
18 Mar 09
Congratulations on the baby! Sorry you had to go through such distress, but I am sure it was all worth it. Hopefully you are feeling back up to speed now. He is a beautiful little baby! Best wishes!

•
18 Feb 09
Claire, is it my imagination, or did both of you miss sharing a birthday by just one day? If so you're in good company, my wife and her sister missed sharing a birthday by just 1 day. I did better, my brother was born same day as me (5 years between us), my other brother was born exactly 2.50 years before me (actually took me about 25 years to work that the time difference was exactly half that between me and my other brother).

•
18 Feb 09
Well, Congratulations Claire,

you'll be glad that your ordeal is now over. (Bet it felt like a lot longer than 9 months). I've never gone through anything like this, so don't really know how you are feeling. I guess it will be miserable with the pain of the wound, and elation over your son. I hope the wonderful!! NHS hospital looked after you the way you deserved.

• Canada
18 Feb 09
Congratulations on the birth of your gorgeous little boy!!

I had an emergency c-section when I had my twins (8 years ago yesterday), and it took a while to heal... a few months? I had a nasty infection as well, although not nearly as bad as yours. OUCH! I had a terrible raw wound that grew, and required regular washing and drying (with a hair dryer at that!

). I don't recall needing to be on antibiotics, but I don't remember a whole lot from that time.